The summer season of sport has well and truly kicked off.
Euro 2016 is in full swing, Wimbledon has begun, and the Rio Olympics are just around the corner.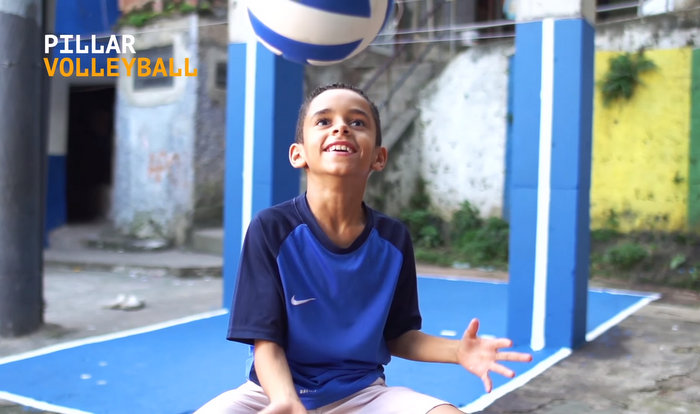 With the world's biggest sporting event about to take place on their doorstep, Brazilian paint manufacturer Coral has launched a creative campaign in Rio to inspire local kids. Entitled the 'Unexpected Courts,' the project offered some of the city's poorest children the opportunity to try popular Olympic sports.
Through a nifty bit of painting, the brand transformed spaces around Rio's Santa Marta favela into colourful sports courts. Using only paint, the brand transformed one alley into a racing track, an ordinary bench into a hockey goal, and a set of stairs was turned into a basketball shoot-out zone.
Each 'court' came with its own set of rules to help educate the kids on the new sport.
Watch the children's joy as they discover the new courts:
Similar to Pepsi's drone football match, this is another excellent example of a brand combing sport and out-of-the-box thinking to create a heart-warming brand experience and win over new fans.