Imagine a world without colour. Pretty dull, right?
But it's not very often that we stop and think about just how powerful colour can be, and what it can represent: everything from political parties to birth stones, or even moods.
Brazilian paint brand Coral, known more commonly around the world as Dulux, recently put the power of colour to the test in a creative experiential stunt, in order to highlight just how much of a difference vibrant tones can make to people's lives.
To do so, Coral took to three bleak and colourless locations around Brazil: the stairs at a subway station and an old building, a footpath, and a lift in an office block, and transformed them into bright, friendly rainbow displays, and a running track.
The brand then captured the publics' reactions to the stunts on hidden cameras, to see what effect the added colour had on their movements.
The stunt found that the majority of people chose to get in the colourful lift, ran instead of walked along the transformed footpath, walked up the coloured stairs instead of the plain ones, and even chose to use them over an escalator.
People even stopped to take selfies with the activations, immersing themselves in the brand – something that certainly wouldn't have happened prior to the transformation.
The series of hidden reaction videos racked up over 330,000 YouTube views in just two weeks, confirming the success of the activation.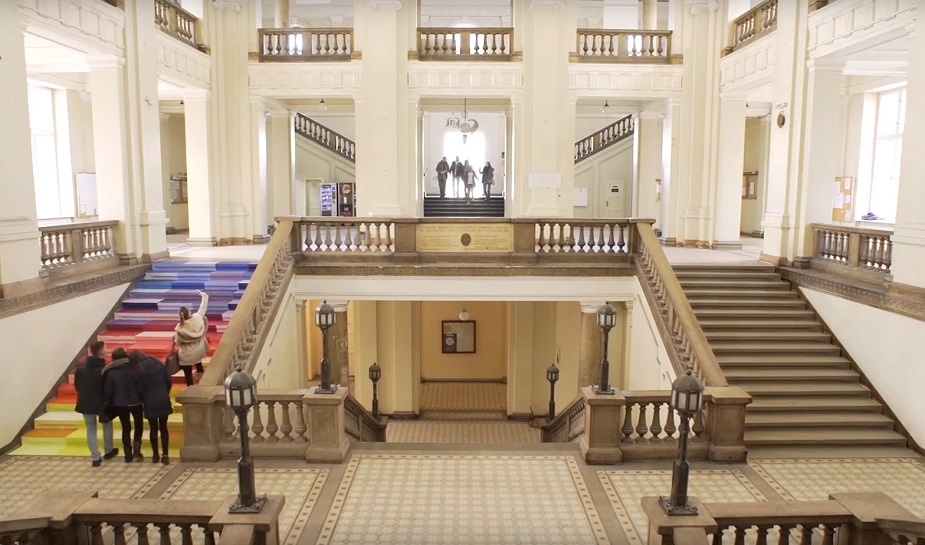 With this stunt, Coral used a simple yet effective idea that effectively elevated the brand's positioning and unquestionably proved the influence that colour can have.
This isn't the first time Coral has changed urban environments into vibrant and fun locations. Take a look at when it transformed spaces in Rio into colourful sports courts, so some of the country's poorest children could try out some Olympic sports.
It's amazing what can be done with just a lick of paint!