It's hard to not get caught up in World Cup fever.
For even the most casual of soccer fans, it's a big struggle to avoid the excitement, anticipation and noise that comes with the globe's greatest football tournament.
For just one month every four years, all eyes turn to the host nation for action, controversy and shocking victories – and 2018 has certainly delivered on that front and then some!
Soft drink giant Coca-Cola is a long-time supporter of the beautiful game, and this year came up with a novel way to get fans hyped and benefit by association.
For one day only, Zurich train station in Switzerland played host to a large-scale, unique and inviting augmented reality experience that brought fans one big step closer to the pitch.
Through AR, passers-by had the rare opportunity to play alongside Swiss player Xherdan Shaqiri, kicking balls around and trading keepie-uppies with the national star.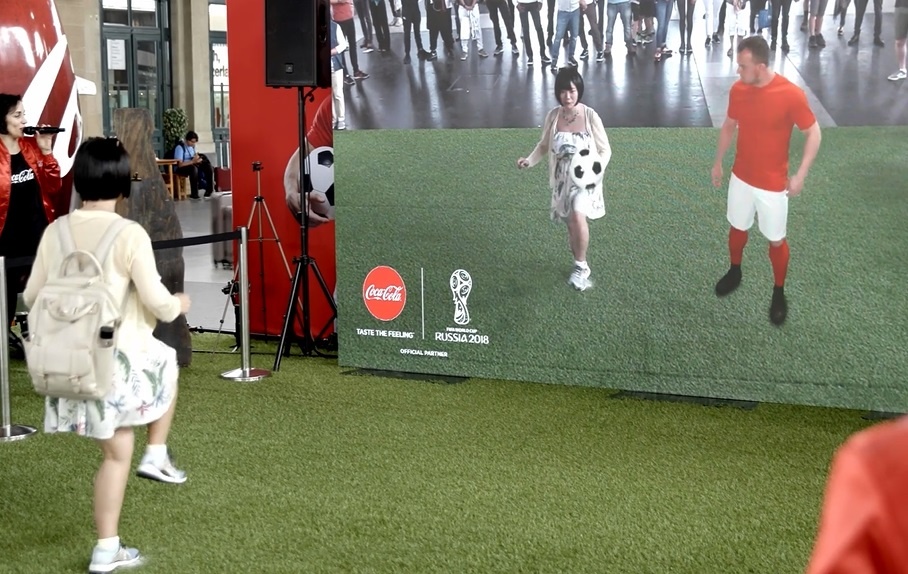 A virtual Shaqiri enticed fans to participate with impressive displays of skill on-screen, and after each kick-about, the AR technology also allowed for a photo alongside the star – paving the way for social media amplification of the brand experience. Participants were also given the chance to win an official match ball from the cup.
Ultimately the inventive activation wasn't quite enough ammunition to spearhead the Swiss team to World Cup glory; Switzerland put in a respectable showing before bowing out to Sweden in the Round of 16. But it does yet again demonstrate the power of immersive technologies when it comes to direct engagement with audiences in unexpected ways, as we've now seen from a host of other big names.
Whisky brand Macallan turned to cutting-edge Microsoft HoloLens technology to reach a new generation of drinkers, while IKEA took away the pain of wrestling with flat-pack furniture unnecessarily with a highly useful AR app.
The immense flexibility and creative potential of AR means that the possibilities for brands are virtually endless – and we'll keep bringing you the very best campaign inspiration from across the globe.