Clipper Teas, the Fairtrade tea brand from Wessanen UK, is working with BEcause as part of a three-tiered summer sampling campaign for its green tea range, designed to position the brand as the "Queen of Greens".
Clipper currently produces more than 15 variants within its popular green tea range, and is set to distribute over 250,000 samples of its flagship Pure Green Tea throughout July. The campaign will feature a mixture of face to face hit squads, office-based sampling and free samples in ASOS mail deliveries.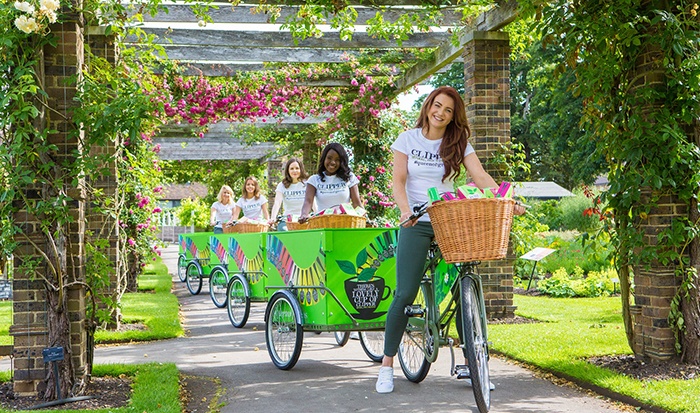 Because has been hired to mastermind the live hit squad aspect of the campaign. An all-female 'Clipper Crew' of green tea 'queens' in flower-chain crowns will tour high footfall outdoor areas within the M25 over 9 days of live activity, distributing samples from bicycles and trailers with simple, rustic charm. Public spaces around Wimbledon Park showing the tennis championships on giant screens will be amongst the areas targeted.
The new campaign aims to champion the delicious, natural taste of Clipper's Green Tea range as well the health benefits of green tea, and the company's ethical heritage.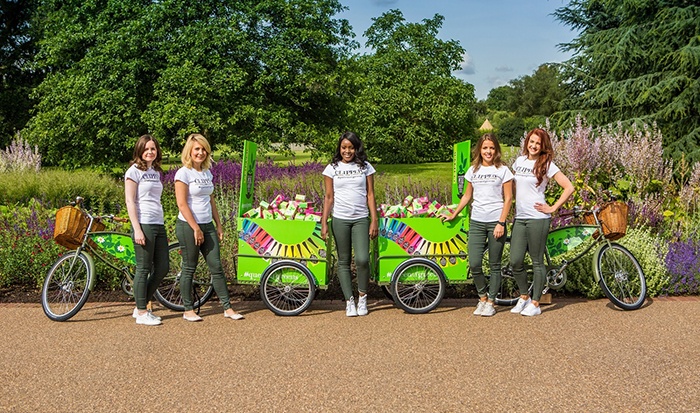 Anna Bradshaw, Business Director at Because Experiential Marketing, says:
"We're delighted to have the opportunity to work with Clipper and to drive even greater awareness for the brand's delicious green tea through our big sampling push this summer. The Clipper Crew will be cycling throughout London and beyond, to share the message of Clipper's natural and Fairtrade offering."
Gill Green, Marketing Director at Wessanen UK, comments:
"This concerted sampling drive will allow us to directly reach potential customers that may not have experienced our great-tasting tea before, and to introduce them to our range of delicious, all natural flavours. It is also an opportunity to chat with consumers about the difference they can make to the lives of tea workers and their families, just by drinking a cup of Fairtrade tea from Clipper."