For food and drinks brands there's no better way to engage consumers than a face-to-face taster experience.
Done right, sampling enables brands to bring to life their products in a highly memorable and satisfying way.
But as consumers increasingly seek out new and exciting experiences, the traditional sampling campaign is now being replaced by large-scale multi-sensory activations. Appealing to all of the five senses, multi-sensory experiences offer consumers even more immersive brand experiences.
And that's exactly what Thai beer brand Chang Beer has set out to do with a global sensory tour that aims to take the best of Thailand out to the world.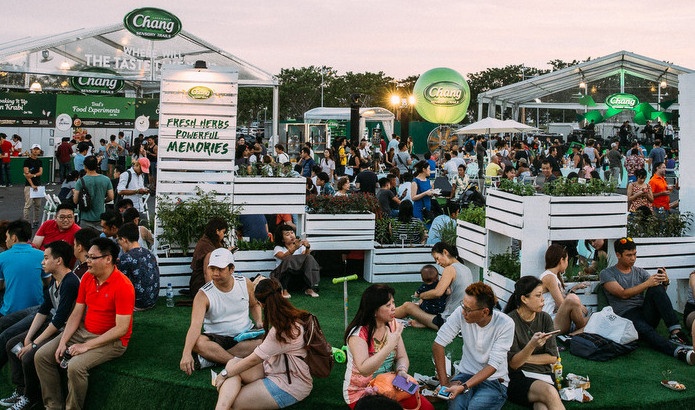 The 'Chang Sensory Trails' is a multi-sensory experience that brings to life the tastes, sounds, smells and sights of Thailand. Traveling throughout the globe this year, the tour kicked off with a very successful one-day event in Singapore.
The chic event attracted more than 2,000 people and brought together live music, performance street art and delicious Thai cuisine.
Visitors to the event could sample a huge selection of tasty Thai food cooked right in front of them by celebrity chefs, listen to performances from Thai musicians and DJs, and watch impressive performance street art. All whilst enjoying a cool can of Chang Beer, of course.
Following the huge success of the Singapore event, the brand will now be taking the experience to venues in Los Angeles and London.
Pop-up events offer a powerful platform to engage your audience and create buzz. Much like our very own Boursin Sensorium roadshow and The Macallan Residence, this experience showcased the brand's unique personality and helped win the hearts of thousands of new customers.