CES is a gadget lovers' paradise, each and every year.From Samsung to Intel, the biggest technology players from all over the world come together in Las Vegas annually to display their most innovative electronics.
Wearables, foldables, voice-activated gadgets and innovative gym equipment; you name it, the Consumer Electronics Show has it.
Journalists and bloggers aplenty swarm to this huge event each year to hunt down and trial the latest cutting-edge developments; generating worldwide media coverage.
And this year was no different. CES 2019 went bigger and better than ever before, pushing the boundaries of imagination and delighting audiences.
Google Assistant Playground brings technology to life
Google took its presence at CES to a whole new level this year; the second floor of its booth (yes it was so big it had multiple floors!) was a Google Assistant Ride.
The fantastical ride (reminiscent of Disney's It's a Small World) took visitors on a journey of a day in the life of an American family man planning a surprise birthday party. From assisting the man on his mission to buy a cake to announcing the surprise guest was at the front door, the experience cleverly demonstrated how the technology can make life easier.
Techtastic TV: LG rollable LED screen
While some technologies at CES aren't destined to make it to the market, others break through and have the potential to change how we do everyday things.
Take LG: its new rollable LED screen will be available to buy in the second half of 2019 and could revolutionise our home-viewing experience. The flexible material on the screen can be rolled up and completely disappears, like a poster or a window blind. The new versatile, high-tech design was showcased at the event and truly astounded its audience.
Bell and Uber's futuristic flying taxi
Flying cars are a thing of science fiction, right? From the Doc's Dolorian in Back to the Future to the Interceptor from the Mad Max saga, flying cars have always been a brilliant invention of the imagination. Until now…
Bell, together with Uber, introduced the new Nexus VTOL aircraft – a flying taxi. While it may look like an oversized drone, the electronically-powered, cutting-edge design allows for faster movement and quiet and efficient operation. Wow.
The CES prototype certainly captured the attention of visitors. Keep an eye on the skies for this one from 2023 onwards.
Audi's takes in-car entertainment up a gear
Boring car games will be a thing of the past thanks to Audi. With special in-car VR technology, a regular car journey is transformed into a fun and highly engaging game to help keep passengers amused while travelling.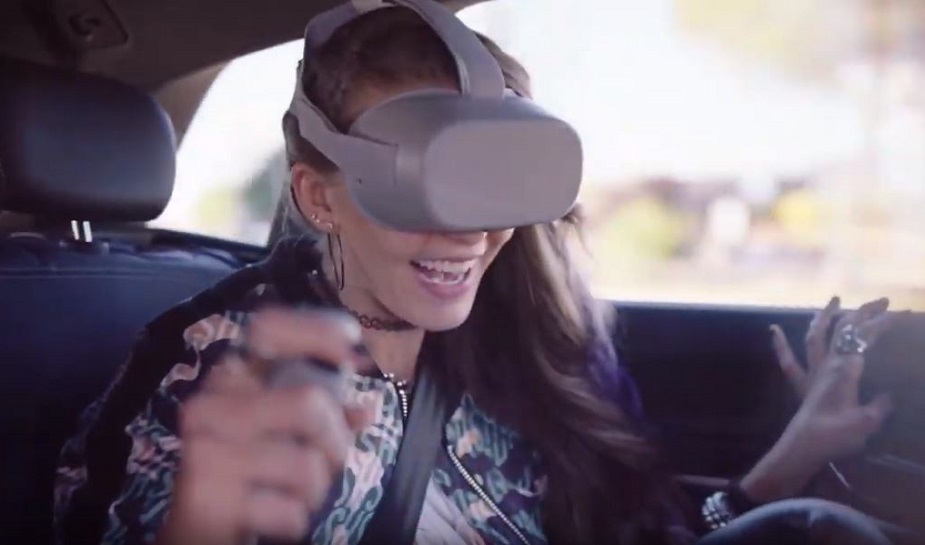 What makes this technology particularly special is that the car is linked to the game and reflects the car's movement within the game – great for combating boredom and motion sickness.
Visitors at CES could trial the interactive experience which got a very positive reaction.
Tesla Suit takes VR to new heights
Tesla unveiled a truly innovative piece of technology that stunned CES visitors this year; a fully immersive Tesla Suit which uses VR technology to totally transport the user into another world.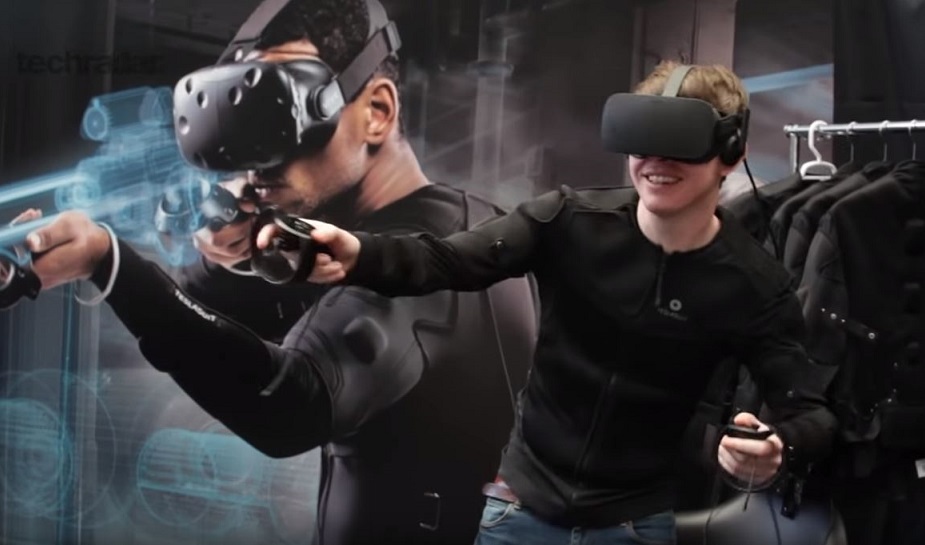 Whoever wears the suit feels like they are physically in whatever environment they see and hear in the VR headset.
Visitors could apply to have a demo of the suit which immersed testers into the world of Ready Player One. Every sensation from the hit movie, including movement and temperature changes could be felt in the suit. Pretty cool, huh?
Spotify Supper feeds music-hungry ears
After six consecutive years, Spotify Supper has become a regular CES fixture. Allowing guests to step away from the fast-paced energy of the conference, Spotify Supper takes them on different kind of experience.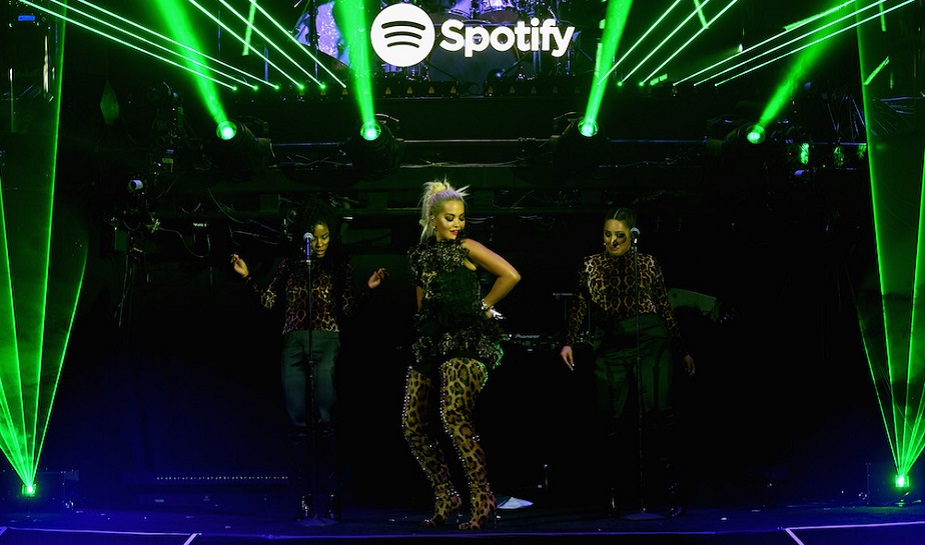 Pairing music with cuisine, the event commanded all the senses and dished up an incredible performance from international pop star Rita Ora, married with a meal that worked in perfect harmony, delivered by acclaimed chef Kirsten Kish. Memorable and engaging.
Who will Spotify bring to the table for next year's exclusive Supper we wonder?