The saying, 'a picture is worth a 1,000 words', resonates with many young consumers today.
Social media profiles are brimming with photos belonging to those who catalogue the everyday from the delicious breakfast they ate to their favourite bedtime read.
But to what extent is the churn of snaps captured on our phones really sparking our curiosity?
In response to new research which suggested many Australians believe that being curious is important for mental health and well-being, Canon Australia launched a new campaign 'Bring Your Curiosity.'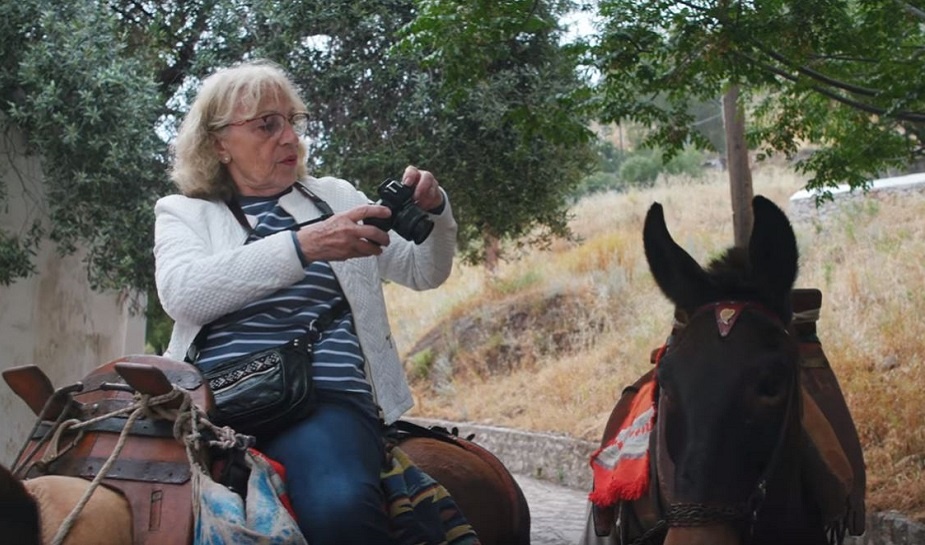 To show how its camera can help people see the world in a new way, the immersive storytelling campaign shares the experiences of three self-confessed unadventurous people who were sent off on a journey to explore their curiosity and find themselves with the help of a Canon camera.
The first to be featured in the series is Irene, a 72-year-old woman who travels back to her birthplace in Greece after a lifetime living in Australia.
Captured in a three-minute online video, Irene discovers new things about her hometown from the café where she met new friends to the poppy fields that transported her back to her childhood days on her grandmother's farm.
During the trip, Irene had to answer questionnaires and keep a daily mood diary to monitor her feelings throughout the journey. After an expert assessment of Irene's outlook before, during and after the trips, Irene's attitude and approach to new experiences had been transformed.
In the video, Irene says, "the camera helped me see things in a new way" and the experience had changed her "attitude about a lot of things".
Jason McLean, director of Canon Consumer, said in a statement: "When faced with a host of activities, the research showed over half of all Australians feel most curious when travelling or visiting new places, so we put this to the test."
Commenting on Irene's experience he adds: "Her journey has been a truly inspiring one and is testament to the fact that there is no age limit for becoming more curious and living a fuller life."
To complete the series, the stories of two more travellers are set to follow Irene's. The campaign, which includes shorter edits and a one-minute advert featuring different Australians on their travel adventures, will run for three months across multiple platforms including out-of-home, social and digital and TV.
The pace of the film brilliantly shows how Irene's curiosity and confidence increases during the trip. The stylistic treatment of the film also makes this part of the world look particularly beautiful in line with the brand's position about seeing the world in a different way.
It really captures the emotional experience of travel, which helps the viewer resonate with the brand's message and build an emotional connection. Other brands that have delivered top-of-the-class emotional campaigns include Minute Maid and its emotive festive experiential campaign and LEGO's imaginative OOH stunt about balancing work and family life.