Experiential marketing is a great way to get people talking.
When consumers are distracted from their everyday routines with something that's fun and engaging, it makes them far more likely to tell their colleagues or friends about it. Of course, that positive word-of-mouth is worth its weight in gold to brands.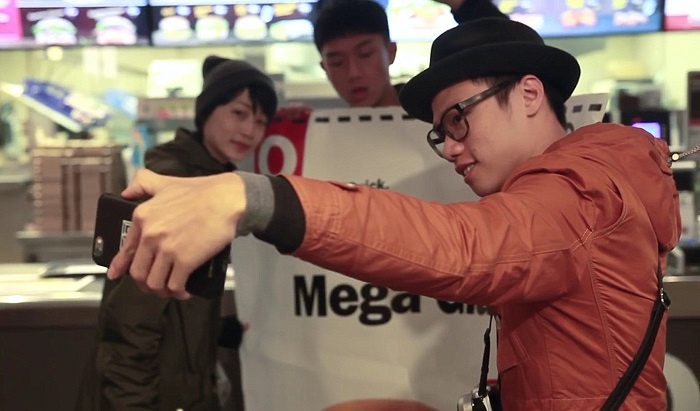 However, a recent and very simple experiential activation not only got people talking, it also got people looking and taking action.
Belgian fast food chain Quick created an experiential stunt to promote its new MEGA burger, billed as an even bigger version of its iconic Giant Burger.
It created giant coupons which offered the new burger for a mere €1, and stuck them on to billboards all around Brussels. A simple approach, but one that proved to be hugely effective. The result of the mega-coupon campaign was the visual of members of the public comically trying to carry the giant coupons with them down the street, on to public transport and in and out of cars.
Intrigued passers-by and commuters couldn't help but look at what was going on, meaning they too became aware of Quick's new burger release, and soon, groups lined up to take selfies with the coupons as well.
This campaign reminds us of JetBlue's daring brand experience in NYC. While both campaigns used no advanced technology to get their message across, their quirky use of billboards sure did resonate with fans.
There have been a lot of activations recently that have transformed traditional billboards into something exciting and enjoyable to build brand love. Disney's magical bus shelter experience used augmented reality technology to great effect, while GMC grabbed attention with the world's first responsive facial recognition campaign.