Staying ahead of the latest consumer trends is crucial for success in experiential marketing. If you are able to create the right experience for your audience and delight them with astute campaigns that work for and with them, you are more likely to nurture genuine relationships.
So, here is our round up of 8 of the most interesting current trends in Experiential Marketing.
1. Growth of niche experiences and event diversification
The event landscape is diversifying and because of this the event calendar is fuller than ever. People are spending more of their spare time taking part in activities or visiting engaging environments with friends and colleagues. Creating compelling experiences that complement the activity in question can be a great way to talk directly to a specific audience. Brands are also increasingly looking to work in partnership with other brands, to capitalise on their similarities and generate events that keep giving for attendees.
Sharon Richey, Founder and CEO at Because, reports on the agency's 2014 Giving Back initiative.
Here at Because, we don't just want to have an impact on brands, we also want to have an impact on the lives of others too. For this reason, we invest a massive 10% of after-tax agency profits into worthy causes.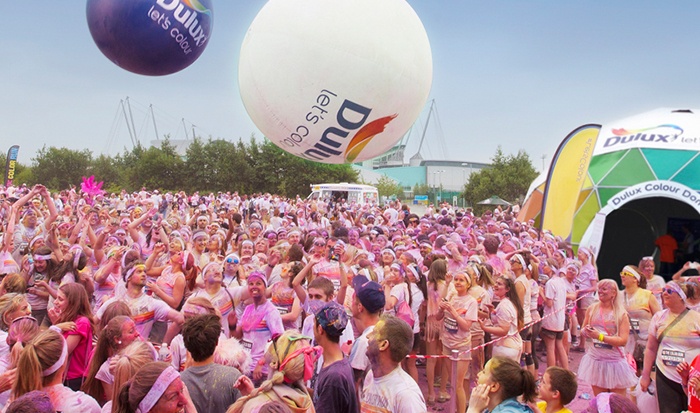 In 2013 we helped Dulux bring its message to life at the Colour Run with a brand experience that linked arms with the overall event.
2. Desire for more local, immediate events
The local event landscape has evolved and grown dramatically. People can now increasingly find immediate satisfaction pretty much on their doorstep. No need for advance planning, it's something that people do if the weather is right or if they have an hour or two free at the weekend. People increasingly want smaller, personal, friendly, close-knit and immediate events; designed for locals.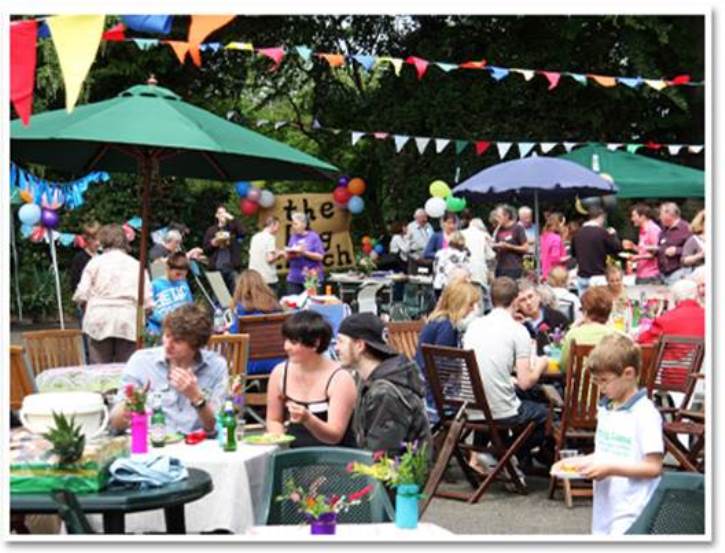 3. Evolution of Pop-Ups to Stay-Ups
Pop-up has become a hackneyed term. It doesn't just describe one off, short term, stumble upon experiences. Semi-permanent pop-ups have become more commonplace. They still cultivate the 'need to see' with mid-term or seasonal residencies, but build a more mature social profile as a destination experience.
4. Thirst for 'status-making' social experiences
There is little doubt that social media has created a new type of economy. One where people don't trade with coins, they trade with posts and updates.We are status makers and social media has opened the floodgates.People often want to showcase who they are, what they do and what they stand for to their connections, friends, followers and even strangers.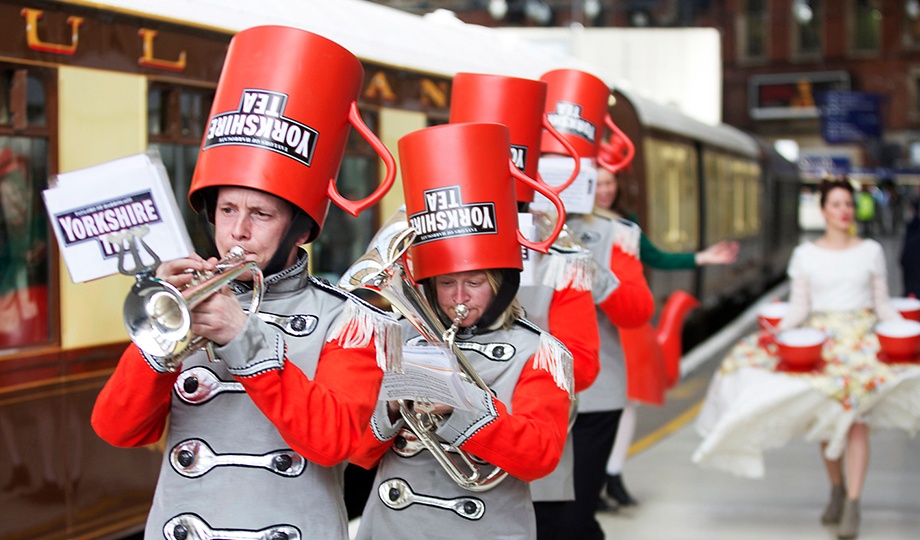 5. Emergence of a second age of youth and experience
For years there was a focus on the grey pound, but increasingly we are seeing the habits of the older demographic change.We like to think of it as more the 'salt and pepper' pound.These consumers are active and proudly fight against the stereotypes of aging.They want to be out doing interesting new thing and enjoying their freedom.
6. Need for more personal, authentic conversations from brands
Brands are now answerable to the individual, not just the masses.People want to put faces to companies, to understand their working, their motivations and to be assured that they are doing things in the best interest of the public.Brands that appear to open their arms to embrace this age of transparency and to create conversations with consumers are able to build long term, genuine relationships.
7. Social appreciation for 'show and tell' content
Extending the reach of experiential activity through accessible content is no longer an afterthought.We are content hungry, we share, we search, we read, we tweet. By telling a campaign story, through video, graphic or audio content you give people an easy access point.This has led to small and large activations reaching a global audience by riding a wave of social appreciation.
8. Need for longer ideas, not just big ideas
To add real value brands are looking beyond one-off tactical projects and instead developing long term brand experience strategies that cling to a core creative idea. 'Longer ideas' reach out to consumers across multiple media channels and work over a period of many months, even years.
Coca-Cola's Happiness campaign is a great example of this approach. The brand has created dozens of events and experiences that sit neatly under the idea of 'Happiness'. This is part of Coca-Cola's strategic shift to create long-lasting impressions on consumers through well targeted, exciting online and real world experiences and content that speaks volumes about the brand.
Here at Because, we have always been passionate about experiential marketing and remain great advocates of the power of conversations. In today's world we believe brands need to be talking with, not just at, consumers.
There is naturally an art to great conversation and if you can get consumers to talk positively about your band, both in the real world and online, you are well on the way to success. To talk about ways we could help your brand to get people talking, please get in touch!