How these 7 brands have found their place in our not-so-new normal.
Pressed for time? Check out our quick read.
Yikes, it was a tad quiet there for a bit. But like green shoots emerging from the aftermath of a raging forest fire, brands and agencies are finding their way through the debris of the pandemic. As countries around the world start to announce their easing lockdown measures, the fear of uncertainty is finally lifting, and with it the constant barrage of 'the world is different now' corona-conscious ads (thank goodness).
Behind the scenes there's been a lot on naval gazing. After their initial responses to the pandemic (take a look at our top 10 here) big, and small brands, have used the past few weeks to rethink their future. Businesses are innovating. Strategists are strategising. Creatives are creating. Producers are producing. We're starting to see the proof that brands, are in fact back.
Take a look at how these brands and agencies have found their place in our not-so-new normal.
Air Asia's back in the air with new PPE gear
Air Asia has managed to (well…sort of) fuse fashion and safety with the launch of their flight attendant's new uniforms. The outfit includes a visor, medical mask and boiler suit designed to look "chic", and protect both staff and passengers. We have to admit, we smiled at this one. Can you imagine the uniform designer's face when they got the brief? There may even come a time when we all look back and gasp in horror at the days when cabin crew did not look like they were travelling to outer space.
Tesco's way is the one-way
Tesco, the UKs supermarket giant, has started to lift buying restrictions as stock levels return to normal. But with that, they've introduced a new set of safe-shopping guidelines. To help curb the spread of Covid-19, all larger stores have one-way aisles, as well as a one-in, one-out system. They are also starting to increase their contactless payment limit from £30 to £45 per shop, to make it quicker and safer for customers.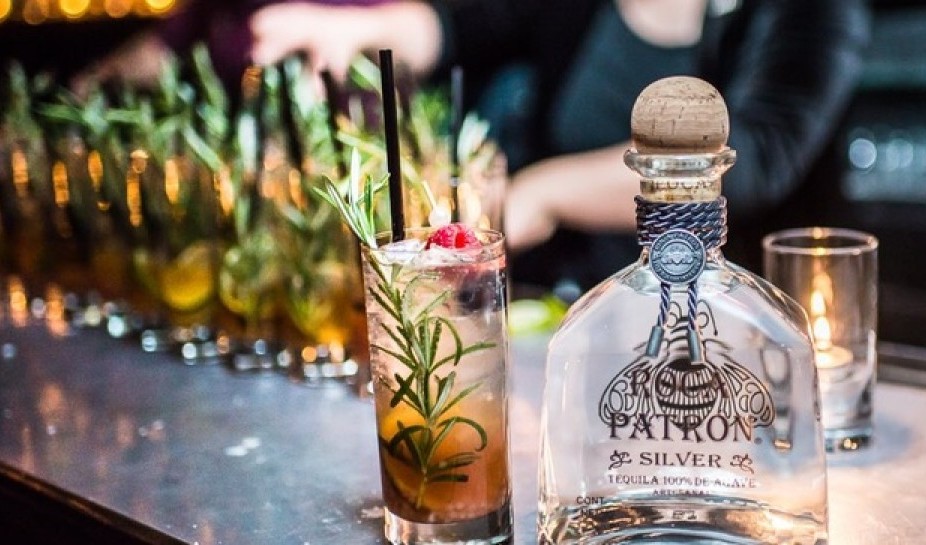 Patrón serves up a Cinco de Mayo celebration home style
Patrón would never miss celebrating what Adrian Parker, their VP of Marketing, refers to as "the Super Bowl of tequila", Cinco de Mayo. So, they hired out-of-work bartenders to create a virtual celebration and partnered with delivery companies like Drizly and local restaurants for ready-made cocktail pickups to support the tequila brand's partners during the economic downturn. Our team on the ground in South Africa are beyond envious of this example, given the sale of alcohol and tobacco is prohibited for the time being…
Jones Soda Co. Races to esports
Jones Soda Co., a leader in the craft-soda industry in the US, has embraced the world of esports and become the title sponsor of The Race All-Star Esports Battle. The 5-week sim racing series is a virtual event created for motorsports fans in the wake of coronavirus-related live event cancellations, and according to a release by Torque Esports, the inaugural week had a combined total of 12.1M minutes watched on "The Race" YouTube channel. If you want to read our report on the incredible rise of esports click here.
BrewDog say cheers to on-the-ground bars and 'hello' to virtual bars
BrewDog closed all its UK bars as per instructions from the UK government, and has opened the largest BrewDog bar ever, the 'Open Arms', their first ever online bar. The 'bar' keeps its community coming back with a series of sessions from beer tastings with guest breweries and brewing masterclasses, to pub quizzes, live music and comedy shows. The Open Arms allows people to still be social and enjoy a beer, but stay safe at the same time. Cheers to that.
Tourism Australia takes you on a virtual weekend away
We may not be able to travel just yet, but Tourism Australia is ensuring event planners around the world don't forget about the unique destination with a program of live virtual travel experiences. Wanderlust viewers can expect to see 24 hours of Australia's best bits, from wine tasting and cheese making, to the beautiful Great Barrier Reef, evenings at Uluru and more. 'Live from Aus' will run on the weekend of 15-17 May via Tourism Australia's YouTube channel and Facebook page. Check it out if you, like us, have got very itchy feet.
British Gas is having a 'gas'
British Gas is showing the nation that they're taking it all in their stride. The UK's energy service provider's 'Here to solve' TV ad shows their engineers embracing safe-work practices to do what they have to do to things done. It's a 'light' ad that (finally) allows us to have a little lighthearted laugh at our current reality, whilst demonstrating that we all can, and should, get back to business (as business is good for us all).
Good brands and agencies will always rise from the ashes, even in the wake of a pandemic. It might take a little while and they may look a little different, slightly singed and most likely leaner, but they'll find their way through the cinders as the human spirit prevails. And when they do, they'll emerge smarter, wiser, more determined and perhaps a little more contemporary in outlook, ready to face the world once more.
It's the middle of May and the 'new normal' is not so 'new' anymore. It's just normal. And isn't that great? The buzz online is positive. We've embraced the change, we've got on with life and behind the scenes for many brands and agencies, it's now most certainly 'business as usual'. #CallUs #MailUs #ZoomUs #BrandsRock #BecauseRocks