The Because Aus team have been busy working with global water brand Evian, helping Aussies to embrace their inner child with the launch of the Evian Live Young Backyard.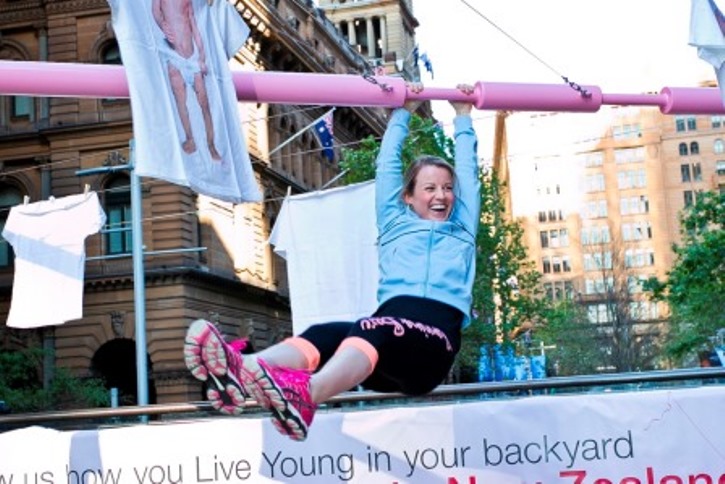 The giant backyard was erected at Martin Place in Sydney's CBD on Wednesday and featured an oversized Hills Hoist clothesline that adults could swing on – safe in the knowledge that they wouldn't be told off by Mum!
The fun experiential stunt encourages participants to relive their youth in a typical Australian backyard and enjoy the rewards of playing like a kid again. Because Aus wanted to bring Evian's Live Young brand proposition to life for the time-poor Sydney professional.
Evian's Live Young expert, Dr Adam Fraser, was also on site informing busy office workers on the importance of play, "Playing is not just for kids. In fact, it is vital that adults enjoy some play time each week in order to boost optimism, productivity and happiness. It is critical to not only the development of our brain, but also in terms of the health of it."
Did you miss the Backyard in Martin Place? Don't fret, it moves to Bondi Beach opposite Roscoe St Mall on Campbell Parade on Saturday 28th and Sunday 29th September from 8am to 5pm.