Last week two of the BEcause team, Gary and Kate, attended the Most Contagious event in London.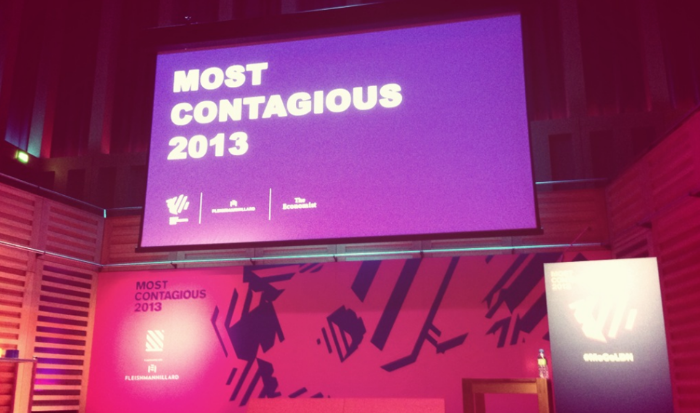 The 2013 Most Contagious event celebrated and interrogated the key events, movements, innovations and people that shaped 2013, connecting the dots and priming attendees for the challenges and opportunities for the months ahead.
The quality of the speakers discussing innovations in technology and new ways of connecting consumers with brands was exceptional – a real highlight for Gary and Kate was Toby Shapshak, Editor of Stuff Magazine, who gave an intriguing insight into the growth of mobile in Africa and its profound impact. Toby stressed that he felt that the purest form of innovation is innovation out of necessity.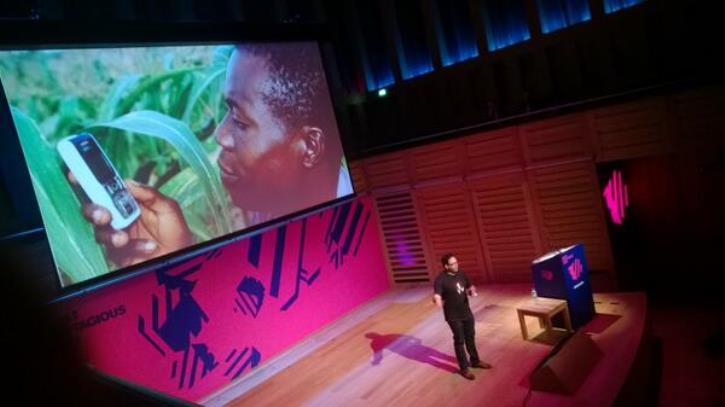 An eye-opening moment for the team was seeing the Oculus Rift; a next-generation virtual reality headset designed for immersive gaming.
The exhibition of MakeLight was a great interactive and participative part of the event; this fan engagement platform turned people into pixels and crowds into dynamic light-shows.

7 key things we took from the event:
1. Quality vs. Quantity: good content is required as there is competition from start-ups and kids in their bedrooms
2. Story/experience needs to come before brand, creating value for people
3. The 3 C's of storytelling: Connectivity; Collaboration and Curiosity
4. Creating more fluid, cross platform content as consumer attention span is so short and we switch between digital platforms up to 27 time per hour
5. Adolescents are in less of a rush to label/categorise themselves as they are able to live out the different sides of their personalities via use of social media channels
6. Brands need PURPOSE to engage consumers – "If a brand doesn't have a point of view, it's not very interesting"
7. Designing the experience into the product and the product into the experience – Heineken ignite is a clear example of this, which we have written about on the Because blog:
Most Contagious 2013 brought together a host of movers and shakers from all over the country to look at trends in technology and creative thinking that transforms how consumers behave. The multitude of technology on show and discussed was truly eye-opening. It will be interesting to see what technology stands the test of time and keeps its place in our toolkits…
We hope New York found the Most Contagious event as insightful as we did here in London – looking forward to 2014!