Who doesn't love a robot?
From Wall-E to R2D2, the science fiction world has been imagining how friendly and helpful robots, could become an important part of our lives in the future.
We're already seeing automation creep into the workplace with economists claiming that over 20 million manufacturing jobs around the world could be taken by robots by 2030.
But what about art? Is a robot capable of the same creativity and imagination as a human artist?
Bombay Sapphire proved that robots can help people find their creativity with a clever social experiment that crowdsourced artists to create an impressive art installation.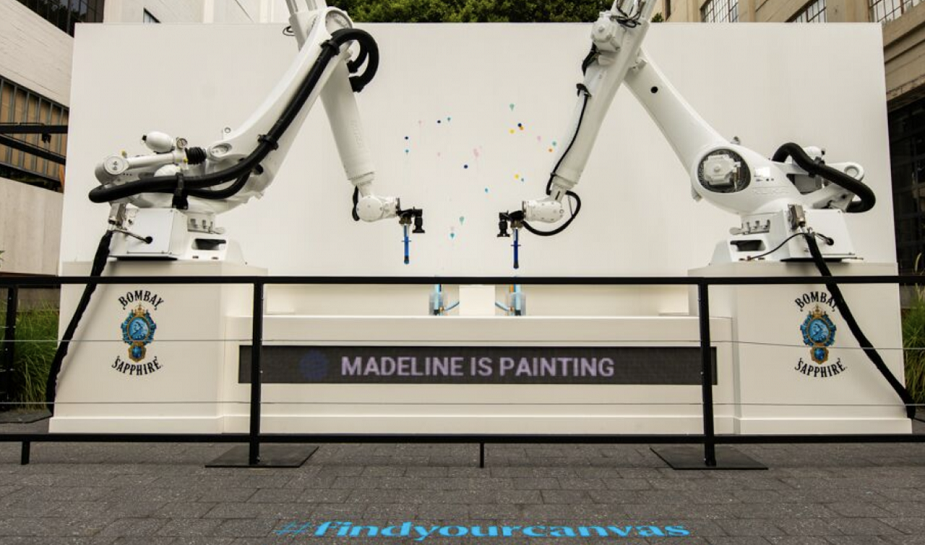 The campaign was built around the brand's research into what holds people back from being more creative. It was found that 90% of people want to spend more time pursuing creative and artistic activities, and 96% would take classes to learn a new artistic skill if cost wasn't an issue.
Helping people to overcome those barriers, the brand started its activation by inviting people across the U.S. to get involved in painting a large-scale masterpiece at the Row in downtown LA.
Consumers were invited to visit paintedbyeveryone.com and select a colour and a pixel that would be added to the huge canvas creation.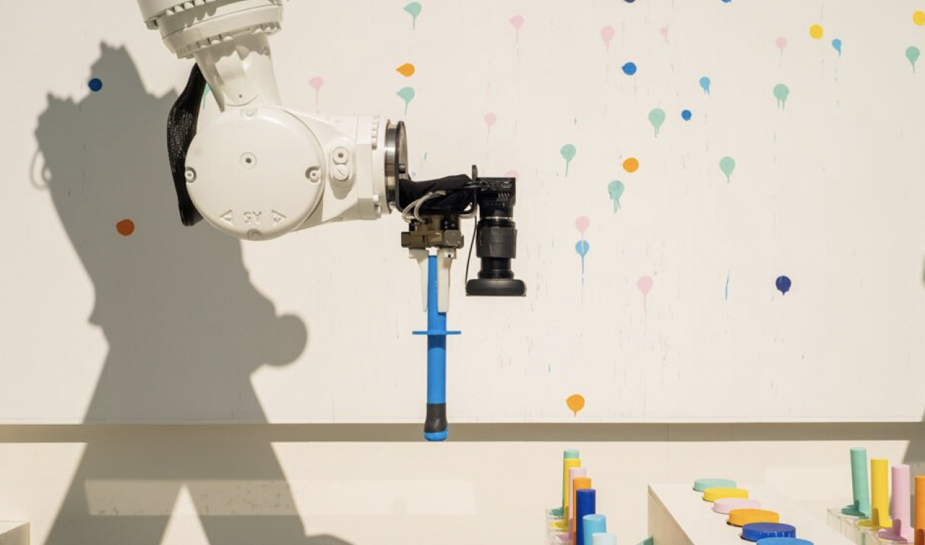 Through a live feed, contributors were able to watch in real time as their dot was added to the artwork by two immersive VTPro robotic arms. The input from tens of thousands of online users all combined to create the piece of art and every person was credited as an exhibiting artist.
Using #FindYourCanvas, those who took part could then jump on social media to share that they had added their dot to the installation.
To the delight of those who took part, the finished work was displayed at The Other Art Fair in LA and to further cement itself in the creative space, the gin brand also hosted a series of workshops at the fair – which will be rolled out at the worldwide fairs throughout the year.
The workshops were held by recruited brand ambassadors including celebrity hair stylist Daniel Moon, makeup artist Mimi Choi, and actor and filmmaker James Bland.
As part of the brand's mission to encourage self-expression and inspire inner creativity, it will also offer free subscriptions to online learning platform, Skillshare's database of nearly 25,000 creative classes.
We love to see brands using immersive art installations to build brand love. It reminded us of the time This Bar Saves Lives got people to help create an art installation and when an art gallery turned the exhibition experience on its head and put visitors in the frame.