Most people accept that adverts for female sanitary products tend to gloss over true reality of "that time of the month".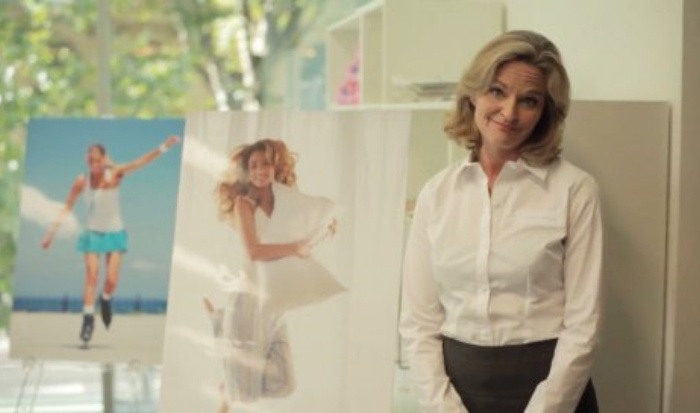 In fact most women will tell you that having a "happy period" is a complete fallacy.
One Facebook user decided to alert Bodyform to the fact he felt that he had been lied to all these years. His post was witty and quickly became a viral hit on the social networking site being shared over 80,000 times.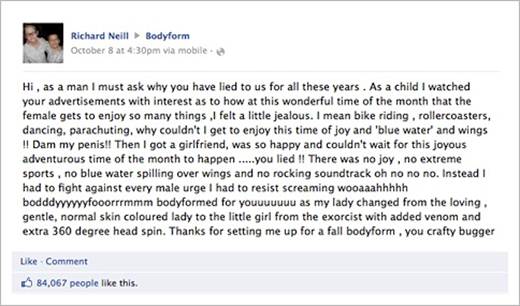 The story continues as Bodyform chose to respond. A few days after the original post the brand issued a response on Facebook:
"Hi Richard. We loved your post on our Facebook page. We are always grateful for input from our users, but your comment was particularly poignant. If Facebook had a "love" button, we'd have clicked it. But it doesn't. So we've made you a video instead. Unfortunately Bodyform doesn't have a CEO. But if it did she'd be called Caroline Williams. And she'd say this…"The video has been shared, blogged about and commented on across all media. Winning favour from the public and showing the brand can not only engage with consumers but also laugh at itself. Making friends, building trust and encouraging conversation in one fell swoop. Although Bodyform has insisted that Richard is a real person and this is not a well-placed commentator we are amazed by this turnaround. If it is real then well played Bodyform, if not then it is still a brilliantly planned viral campaign that has got a lot of people talking!