We all have a fun side, no matter our age. Sure, it's closer to the surface for some than others, but a wacky and out-of-the-ordinary experience usually does the trick with bringing the best out in everyone.
When ice cream brand Ben & Jerry's wanted to generate a buzz around its new flavours, it created a stunt that made even the busiest and most serious folk's child-like side rise to the surface.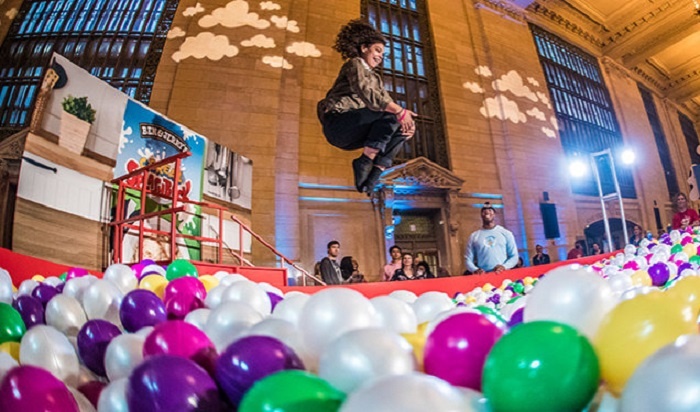 Ben & Jerry's placed a giant cereal bowl filled with plastic balls in the middle of New York City's Grand Central Station, at peak commuting time, and asked passers-by to jump into it.
Though a risky time and place for stopping people in their tracks, it seemed commuters simply couldn't resist the unexpected opportunity to indulge in something so far removed from the norm, with many taking the brand up on the offer of diving into the colourful bowl.
A wide range of people were seen joining in the activation. Some were kitted out in full suits, while others came equipped with a selfie stick at the ready, not wanting to miss a second of the unusual experiential stunt on film.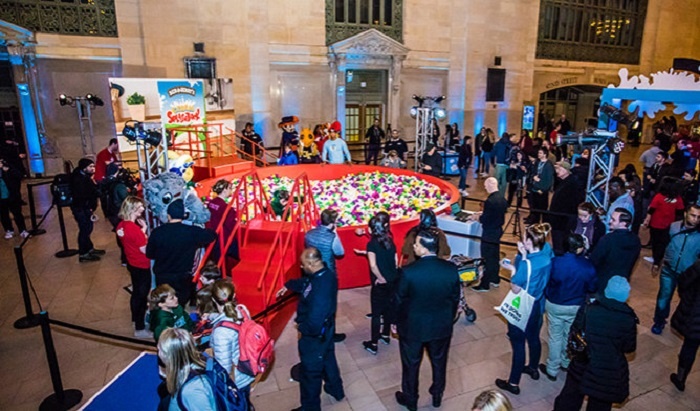 For those not so adventurous, sampling took place for the new ice cream based on the flavours of classic cereal milk, giving everyone the chance to try for themselves.
A live brand experience with a strong element of fun is a great way for a brand to ensure it is fondly remembered. This stunt from Ben & Jerry's highlights that even the most unexpected of consumers are willing to get stuck in when given the chance – proving yet again that experiential is one of the most effective forms of marketing out there.
If you want to see another great example of a brand bringing out consumers' fun side, take a look at this stunt by Nintendo where things got extremely messy yet very colourful.