Experiential agency Because has announced that all future client meetings will be held using Virtual Reality (VR) headsets, eliminating the need for face-to-face meetings.
The initiative came as a result of a recent client survey, which found that the two most important areas for business growth were creativity and time-efficiency.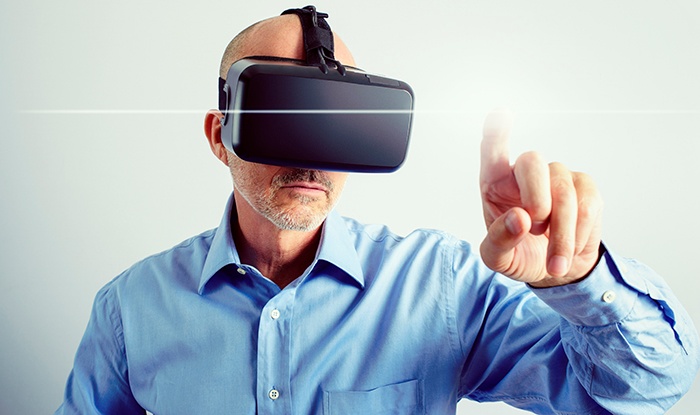 Director of the Unexpected at Because, Joss Davidge, says their bespoke headset, which they've named Autonomous Fidelity VR (or AFVR) will help revolutionise the client/agency relationship:
'We wanted to come up with a solution to the two most critical client challenges. We're all busy people with packed schedules and not enough time in the day. Our new state-of-the-art AFVR headsets allow clients to 'meet' with us in real-time, without having to leave their desk. And to get the creative juices flowing, we can hold our meeting in any environment we choose: a jungle, a beach, even on top of a mountain. The possibilities are truly endless.'
The AFVR headsets have been shipped to all client offices to help kick off the new initiative, which rolls out across the UK on 1 April.