We have been busy this month helping to create a festival and in-bar sampling campaign for Brugal Rum, the number one Caribbean rum distributed by Maxxium UK.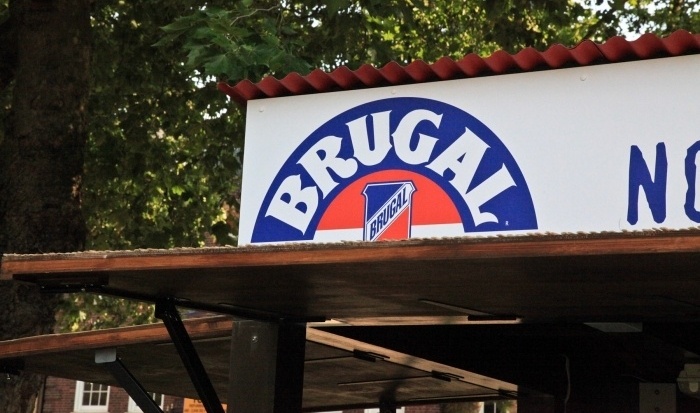 The campaign launches this weekend at the Bristol Harbour Festival (29th – 31st July 2011). The Brugal Rum Shack will offer festival-goers the chance to sample Brugal Libre cocktails and play dominoes at a pop-up bar, built in the style of a traditional rustic bar from the Dominican Republic – the home of Brugal Rum.
The pop-up experience, designed by Because and built by trailer and structure specialists Mobile Technik, will also visit the Bingley Music Festival near Leeds on 2nd – 4th September 2011. Following each appearance of the Rum Shack, Because Brand Ambassadors will run 3 weeks of in-bar cocktail sampling at hand-picked venues around Bristol and Leeds. At both the festival and bar experiences, Brand Ambassadors will chat to consumers about the Brugal Rum story, and distribute leaflets with cocktail recipes and £1 money off vouchers. Consumers will also be invited to enter a text-to-win competition for a trip for themselves and three friends to the Brugal Carnival in the Dominican Republic in March 2012.
Anna Bradshaw, Account Director at Because, comments:
"Brugal Rum is a brand with a rich history, having been produced in the Dominican Republic since 1888. It's the number one rum in the Caribbean and the third largest rum brand in the world. This two-city 'hot-house' campaign aims to give consumers a real flavour of Brugal Rum's Caribbean heritage, and a fresh drink to add to their repetoires this summer."
Simon Pauffley at Mobile Technik, comments:
"Our brief was to work with Because to create something authentic yet still premium, which was true to the essence of the brand and the Dominican Republic. The resulting shack combines traditional materials including corrugated iron, seagrass and wood in a structure which is relatively quick and cost-effective for us to transport and rig at both events."