We have launched a 190 day experiential sampling campaign designed to encourage consumers to try Danone's new yogurt brand Danio.
Danio, is a new range of super thick and super tasty strained yogurts.
An eye-catching Airstream trailer, decked out in Danio colours, is offering shoppers the chance to sample six mouth-watering flavours of Danio in an area evocative of the approaching spring and summer, with bright colours and beach umbrellas. Well-informed brand ambassadors are on hand to drive key brand messages and instigate conversations about Danio whist handing out samples and discount coupons.
The campaign will run until August and will visit Tesco, Asda, Morrison's and Sainsbury's stores nationwide with the aim to deliver over 300,000 samples and inspire thousands of brand conversations.
Anna Bradshaw, Account Director here at Because comments:
"Danio is a super thick and super tasty strained yogurt that is high in protein and low in fat. By embarking on an extensive sampling campaign we hope to introduce shoppers to Danio and allow them to experience the product first hand. It's a great way to get people talking, build trust and drive purchase of this excellent product in a cluttered market."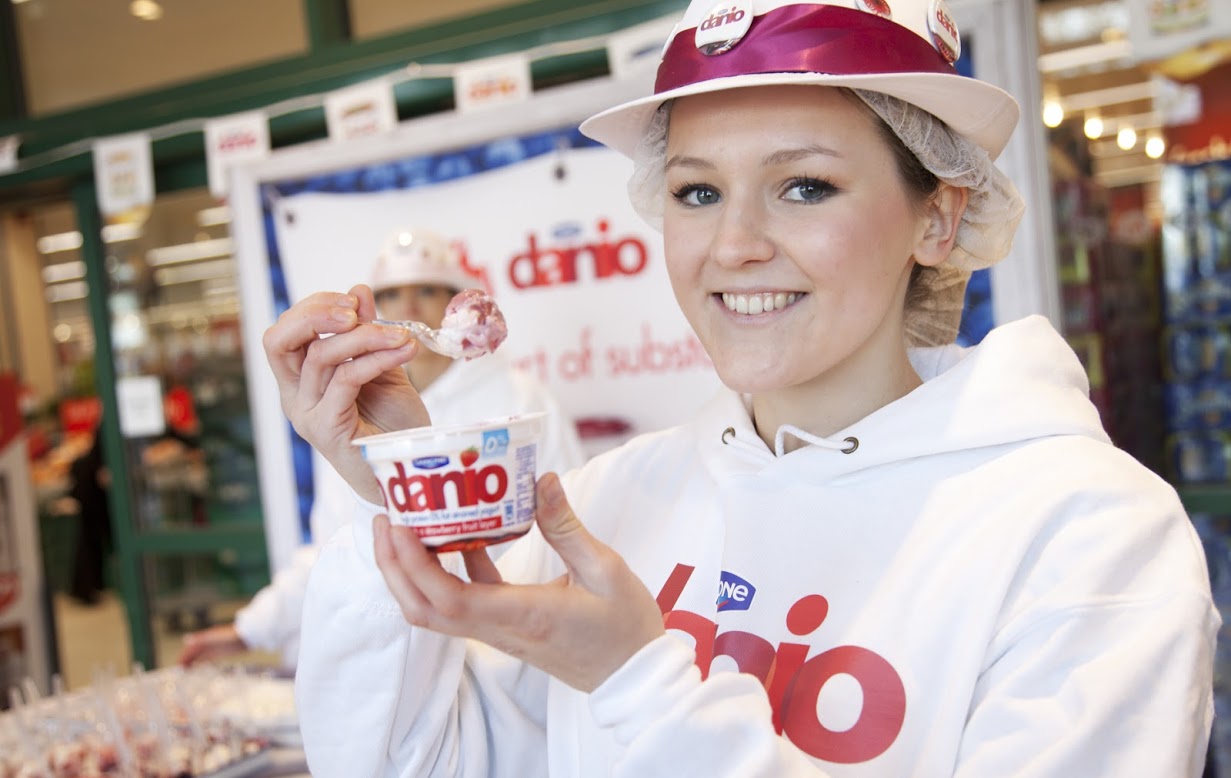 The Danio range of low-fat, high-protein strained yogurts was launched in January 2013 and comes in six flavours. It follows the launch of Danone's Greek-style yogurt Oykos in May 2012, which was also supported by an experiential sampling campaign devised by Because.