Are you a talented, ambitious graduate, keen to carve a career in the dynamic world of experiential marketing with one of the industry's top agencies?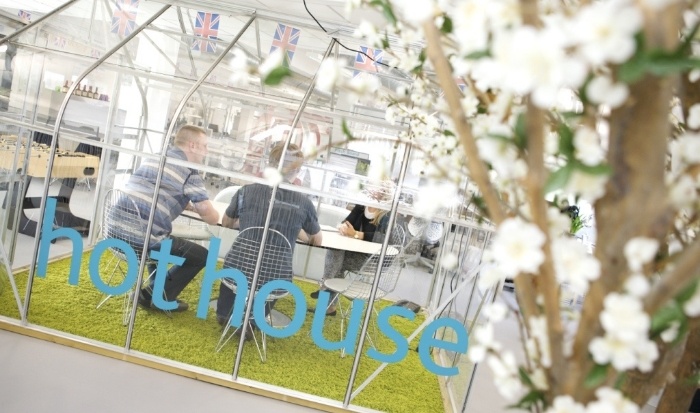 Here at Because we are looking to meet the industry's brightest and most ambitious graduates. We are thus offering two lucky graduates the chance to gain six months paid work experience with a view to offering them permanent jobs at the end.
What does the placement involve?
The successful applicants will initially spend three months in our Client Account Management Team, helping devise, plan and manage roadshows, sampling campaigns and immersive events for a host of leading brands. This will be followed by three months in the Field Services Management team, coordinating and liaising with The Staff Republic – our frontline team of 1,500 Brand Ambassadors.
Throughout the placement, you will receive training, support and exposure to different elements of the industry, and mentoring from highly experienced industry professionals.
At the end of the 6 months we will offer a permanent role to an outstanding Graduate who has demonstrated the necessary skills and qualities to become part of the Because team. We will agree what the best position is within the agency in order to play to your strengths and allow you to thrive and progress.
What are the requirements?
Are you…
–  A pro-active, self-starter who is flexible and calm in a fast-paced, ever changing environment?
–  Confident and challenging, always looking to do better?
–  Straight talking and honest – a person that considers and respects those around you?
Sharon Richey, CEO at Because comments: "We believe a person's qualities are as important as their experience.  We recruit on DNA, someone having the right attitude, skill-set and ambition. We're looking for pro-active self-starters, confident communicators and honest people who are passionate about working on projects which get people talking by creating motivating experiences. "
How do you apply?
Please upload a copy of your CV and a video showreel introducing yourself to the agency along with a one page summary (word or ppt) that outlines an example of a Brand Experience campaign that you have seen, what the brands objectives were and why this campaign has successfully addressed these objectives to https://becausexm.recruiterbox.com/
Timings and next steps
We will have two phases of applications – one for each role.
Phase 1; applications must be received by Jan 31st 2015. Interviews will begin immediately with a position starting March 2015.
Phase 2; applications must be received by April 30th 2015. Interviews will begin immediately with a position starting June 2015.
Tips and insights
Last year's successful graduate, Gemma Harvey, discusses her experience in the two below vlogs – listen out for some key tips for applying and a great insight into the scheme!
In the first of two vlogs, she talks about why she applied, her experience and what she's doing now: https://vimeo.com/113492676
In the second of two vlogs, Gemma talks about her highlights during her Graduate Scheme and bestows some handy tips for any applicants thinking of applying for the 2015 scheme: https://vimeo.com/113377972
Good luck to all applicants!