London's Queen Elizabeth Olympic Park hosted the final UK leg of The Color Run series on 28th September.
With brand experience agency Because managing two experiential campaigns for headline sponsor Dulux and charity event partner, Save The Children.
The London event was the last of eight UK legs of The Color Run, staged over the last four months. Dubbed the 'happiest 5k on the planet', The Color Run sees participants covered in colourful powder at check points around the course.
Once again, Because highlighted Dulux's headline sponsorship of the event by providing ways for participants to 'capture and celebrate their colour transformation'. Before the coloured powder was released, a Dulux compere helped runners warm up with entertaining stretches, whilst a stand at the start allowed runners to be photographed with the real Dulux dog. Once participants completed the race, they were able to take a well-deserved break in the large Dulux Colour Dome at the Finish Festival, where more colour was shared, and contestants and their group of friends could have a photo taken with colour wheels. They then received an email, a tweet and a physical copy immediately.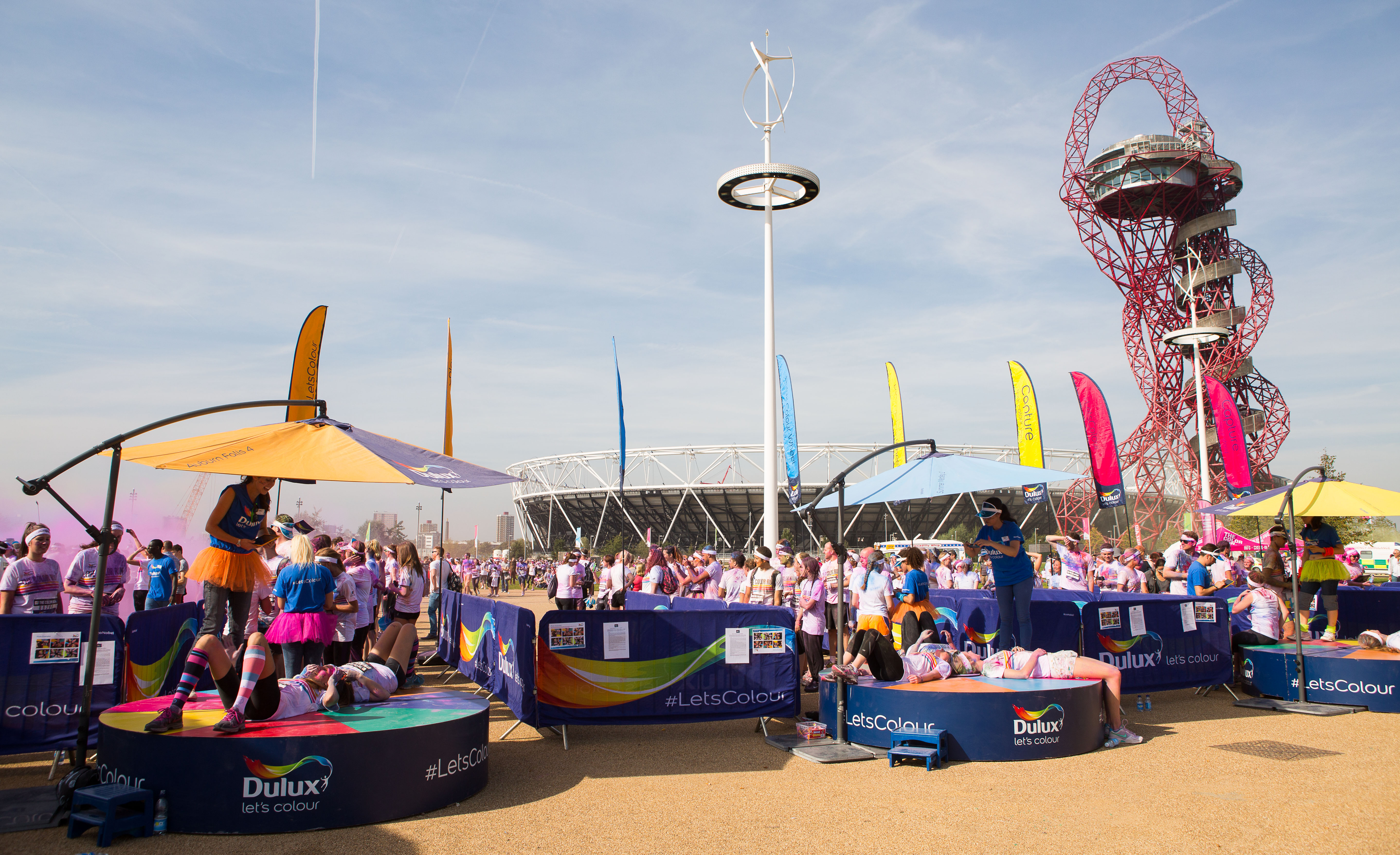 Meanwhile, the team at Because were also highlighting Save The Children as The Color Run's official charity partner and driving social media traffic to the charity's profiles. At the post-race 'Finish Festival', runners were invited into a mesmerising hall of mirrors which was branded with the Save The Children logo. A bubbleologist who goes by the name of 'Samsam Bubble Man' and a group of cheerleaders were also be on hand to animate the stand and to get people talking about Save The Children. Runners will be encouraged to post images of the activation on social media using #colormehappy and @savechildrenuk.
Emma Browne, Account Director said:
"We've thoroughly enjoyed this summer playing such a big part in the already-esteemed Color Run events. Our work with Dulux is a perfect example of a brand adding value to an event and the interactive and eye-catching brand experience brings to life Dulux's authority in colour."
If you'd like to host an event in London, drop us a line or pop on down to our London offices for a beer or coffee.