Last weekend the BEcause Australia team launched a sponsorship activation for Australian Power & Gas.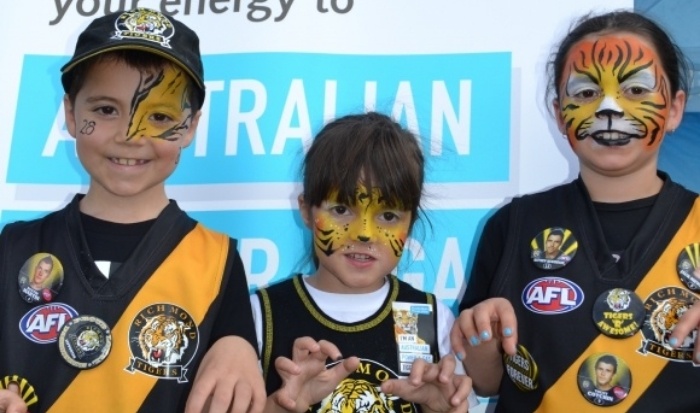 The energy retailer is a proud sponsor of the Richmond Tigers Football Club in Melbourne. For our Northern Hemisphere readers, this is Aussie Rules Football.
The campaign, called 'Bringing out the Tiger in You', focuses on engaging Tigers fans at the "Before the Pounce" family events hosted in Melbourne before key home games.
The first event was a great success. Within the Australian Power & Gas Dome, children were encouraged to 'show us the power of their roar' by having their face painted as a tiger and taking to the stage to give their best roar. Video footage of these roars was streamed to screens within the dome for all to see. The best clips then featured in Australian Power & Gas's half-time 30 sec TVC that very same day. The 'power of each roar' was also logged on a 'roar-o-meter', with the most powerful 'roarer' winning the chance to appear as the Tigers mascot.
The Australian Power & Gas Facebook page was revamped by the BEcause team to support this activity. Fans could track activity, look at the best photos and were invited to view video edits.
The support from the Tigers fans clearly worked, as Richmond beat the Demons by 59 points!