Using virtual reality, the O Week activation took students to another world to show them what they can experience for real with the support of Westpac.
Students were invited to take a seat in one of four Westpac red chairs and go on a journey of aspiration and desire using Samsung Gear VR headsets.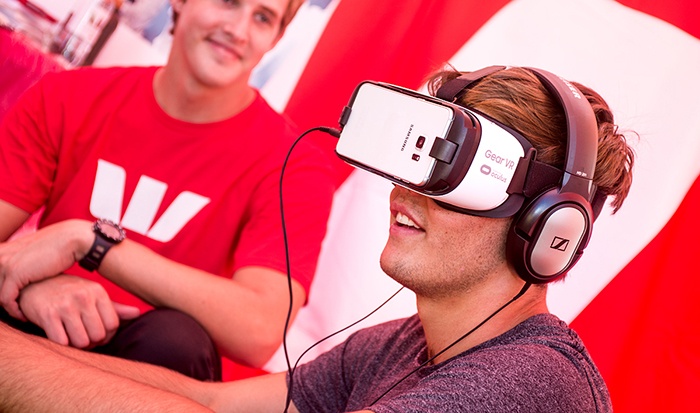 Participants could be transported to a travel destination, take part in a thrilling experience or enjoy an entertaining tech adventure.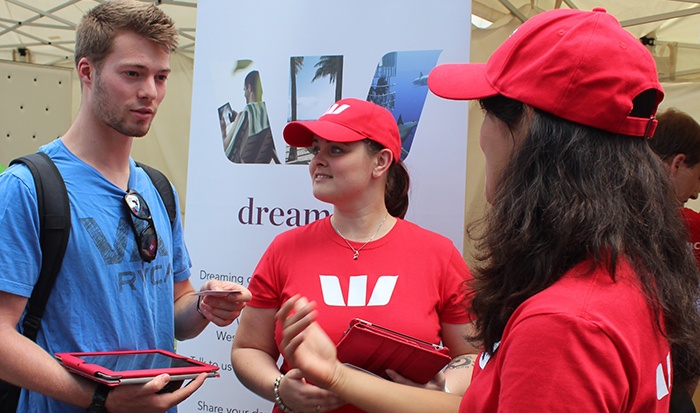 Local Westpac branch teams were on site to provide information on Westpac Student accounts and invite them to visit the branch for a one-on-one meeting with a bank manager.
To help students get on their way to their next adventure, they were also invited to enter into the free prize draw for the chance to win a $1000 STA travel voucher.
Katheryn Chambers, State Marketing Manager, Queensland said "Because Australia shared our desire to connect with students in a way that was interesting and different from other exhibitors. They helped us bring the Westpac brand to life with a simple but effective set across four states and five events.''
Gareth Brock, Client Development Director at Because Australia said: "The Westpac O Week activation shows how new emerging technologies like virtual reality can be used to disrupt and engage while creating memorable experiences. For this project we used existing content allowing us to stay true to the brand promise in a very cost effective way – and elevated the brand in the minds of an often fickle audience."