We've just completed another Autumn roadshow for British Gas.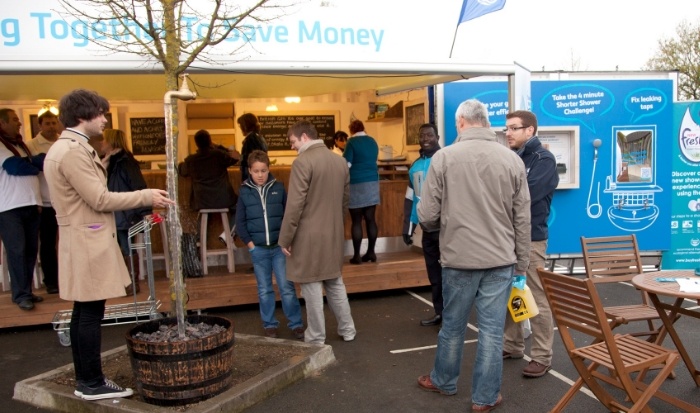 The campaign is all part of our on-going work to promote the company's energy-saving products and techniques for the home.
For our latest brand experience, entitled "Working Together to Save Money", we teamed up with regional water companies Thames Water and Bristol Water.
Consumers could enjoy teas and coffees, chat to Brand Ambassadors about new products and free loft insulation, and discover more about British Gas' energy saving initiatives.  There was also a levitating "magic tap" water-feature and costume characters to entertain the kids.
This latest initiative comes after our experiential work for British Gas won Best Experiential Campaign – Corporate Communications in last month's IVCA Clarion Awards for excellence in communicating sustainability.