Popular American chain, Arby's is known for its extravagant, stacked sandwiches inspired by dishes from all around the world.
Its traditional menu boasts Italian, Greek and Turkish options among others, each brimming with meats, salads, cheeses and sauces in true all-American style.
The new Hawaiian collection is no different, with sandwiches bursting with delicious fillings and zingy island-inspired sauces.
To celebrate the delicious new range, the fast-food chain gave fans an opportunity that seemed too good to be true.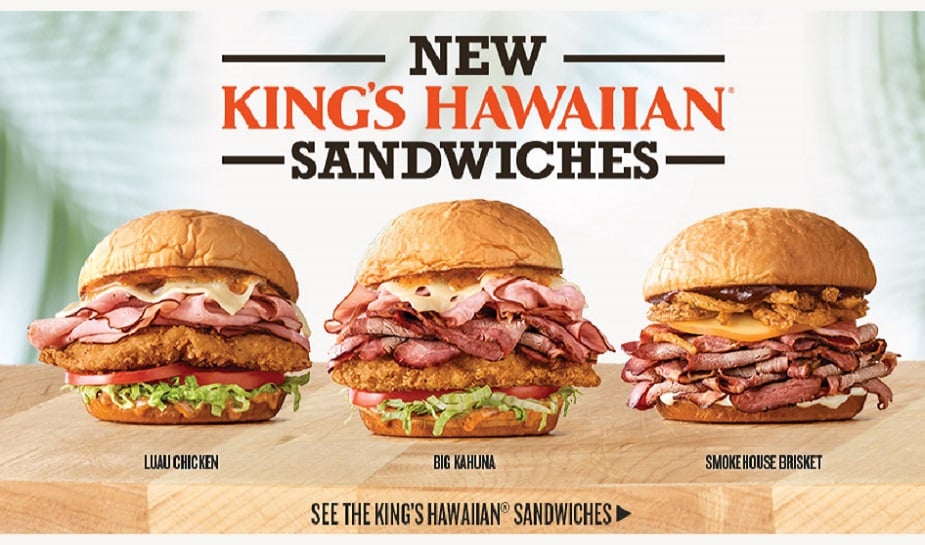 In a truly immersive experience, six sandwich-lovers were invited to fly to the home of the King's Hawaiian Sandwich for an unforgettable taste experience, all for the price of $6, or one sandwich from Arby's.
Six round-trip tickets were put up for sale on the Arby's website on a first-come, first-serve basis. Winners, or lucky buyers, could fly from New York, Los Angeles, or Chicago to Hawaii. The catch? Simply to try all three of Arby's new King's Hawaiian range.
Despite the long hours on a plane for a relatively short time in the idyllic state, the flash-sale took off, with tickets selling out in well under a minute.
The campaign page landed over 250,000 visits from 15,000 people, all desperate to get their hands on a $6 ticket.
The high demand caused Arby's to drop further tickets the following day, which again sold out in seconds.
"It's kind of absurd to go all the way to Hawaii to try these sandwiches, but why not?" says Arby's CMO Jim Taylor. "Taking the expected Hawaii getaway and turning it into an action-packed and sandwich-filled day trip felt both unique to Arby's but also the signature brand of fun our fans around the country enjoy."
The fun and daring campaign was boosted on social media and caught the attention of news channels and other media.
Giving out free food is a sure-fire way to build brand love. It's a tactic which has been used by other brands for years, but rarely in such an inventive way. Nando's created giant coupons which could be exchanged for dinner with friends, and Kraft opened a free shop for government workers in crisis.