The rivalry that exists between Auburn and Georgia is one of the most unique, and fiercest, in all of US college sports.
The animosity has lasted for an astonishing 125 years, and it's created a huge rift during this time: dividing families and friends, and literally creating a split right down the centre of the community.
And on the 11th November this year, a new chapter in the historic conflict was set to be written as Auburn took on undefeated Georgia.
But one American fast food restaurant chain decided that it was high-time for a change, and that it would do something about it. Something that had never been attempted before.
Georgia-headquartered Chick-fil-A came up with an idea that, for one day only, would unite even the fiercest of foes. A shared meal with a big difference.
The brand built a one-day-only pop up restaurant, right on the state line. Half in West Point, Georgia, and half in Lanett, Alabama. The 'Rivalry Restaurant.'
Conflicting fans lined up on either sides of the state line to receive a free meal from Chick-fil-A, and were then encouraged to sit down and enjoy the food together, bringing together the community in the process.
The restaurant's exterior was carefully decorated with an incredible custom mural that brought out the positives of the clash and the ongoing competition, brightly featuring team mascots Uga and Aubie. Past players from both teams also attended the outdoor event to spread a message of unity, with the brand activation culminating in a communal watching of the big game itself.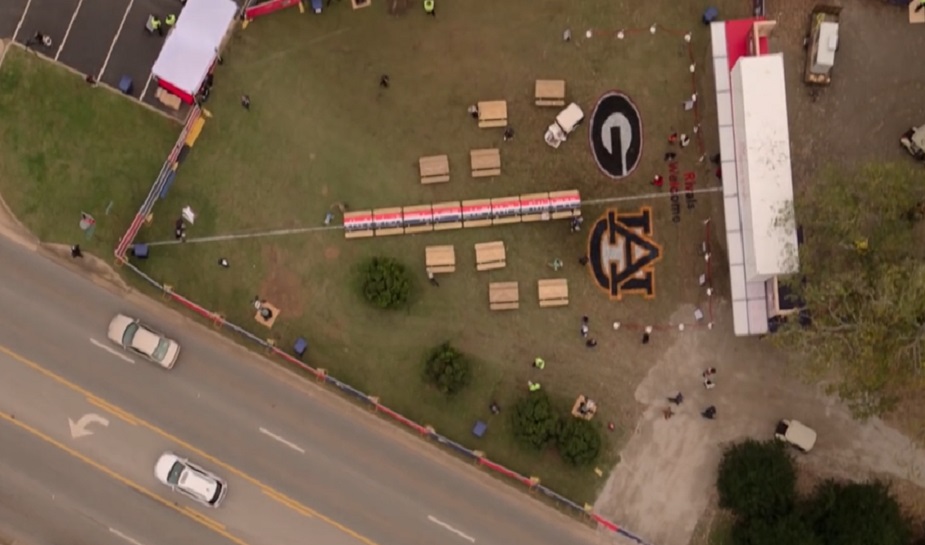 The event was widely amplified across social channels with posts on Twitter, Facebook, Instagram and Snapchat, and OOH signage also created a buzz for the restaurant ahead of the big day itself.
Dividing views and opinions can provide the perfect backdrop for a memorable experiential marketing campaign: JetBlue took a very inventive approach to bring an aeroplane full of Republicans and Democrats together in the run up to the 2016 US election. Meanwhile, another fast food chain, Burger King used its restaurants to join people together against bullies in partnership with no-profit organisation No Bully. Both activations certainly packed a powerful punch.