Ever fancied yourself as a tennis ace? How would it feel to return the serve of a tennis champ?It's not every day that you can say you've gone head to head with a pro, but thanks to some clever projection mapping technology, American Express gave lucky fans the opportunity to do just that to kick off this year's US Open.
To celebrate the past, present and future of tennis, American Express hosted 'Rally on the River,' the first ever hydro-interactive tennis experience.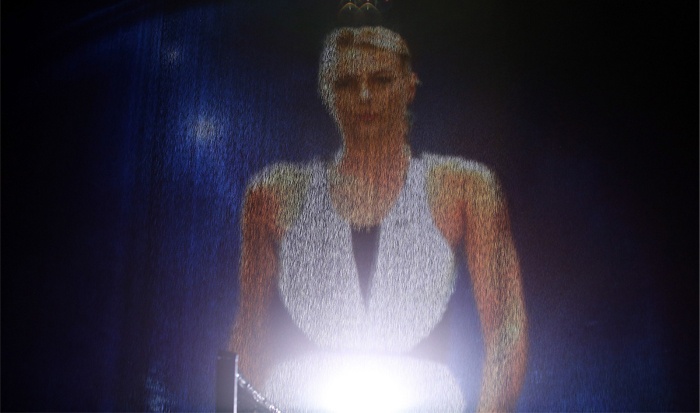 Using a whopping 40×60 foot cascading water curtain reflected onto the Hudson River, guests were first treated to a holographic tribute to tennis stars past and present – before the wall of water turned into a giant video game!
Audience members were able to step onto the courts and show off their skills along with Maria Sharapova and other tennis legends, with the use of rather nifty hydro-interactive equipment.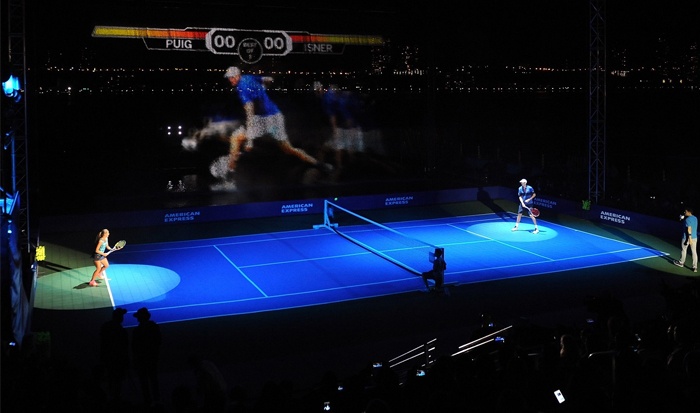 Using virtual reality technology, responsive tennis rackets were designed to translate every swing, rally and serve in real-time into 3D graphics, animations and video projections. It made for an incredible experience.
And if this wasn't brilliant enough, Hollywood actor Kevin James also took to the court to show off his less than brilliant tennis abilities! Watch the video to see all the fun for yourself:
Similar to the creativity of Smart Car's gaming brand experience, 'Rally on the River' used transmission technology in a fun and memorable way, allowing tennis fans to interact and play against their heroes.