It's an all-in-one.
Amazon partnered with Fitbit, Mercedes-Benz, Philips Hue, OMRON, Osmo, Drayton and Kutchenhaus to launch an immersive smart-home experience at Westfield London, powered by voice assistant Alexa.
Amazon Alexa's Home of Imagination was dreamed up and activated by creative agency Because. The brand experience offered visitors the chance to get their hands on the latest Alexa-enabled devices inside a surreal home of the future; letting imaginations run wild as visitors to the brand activation explored and experienced the possibilities of the latest smart home technology.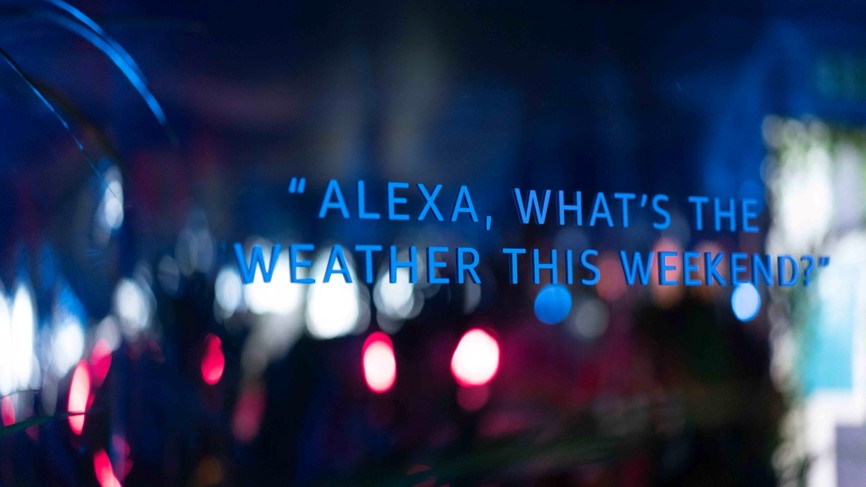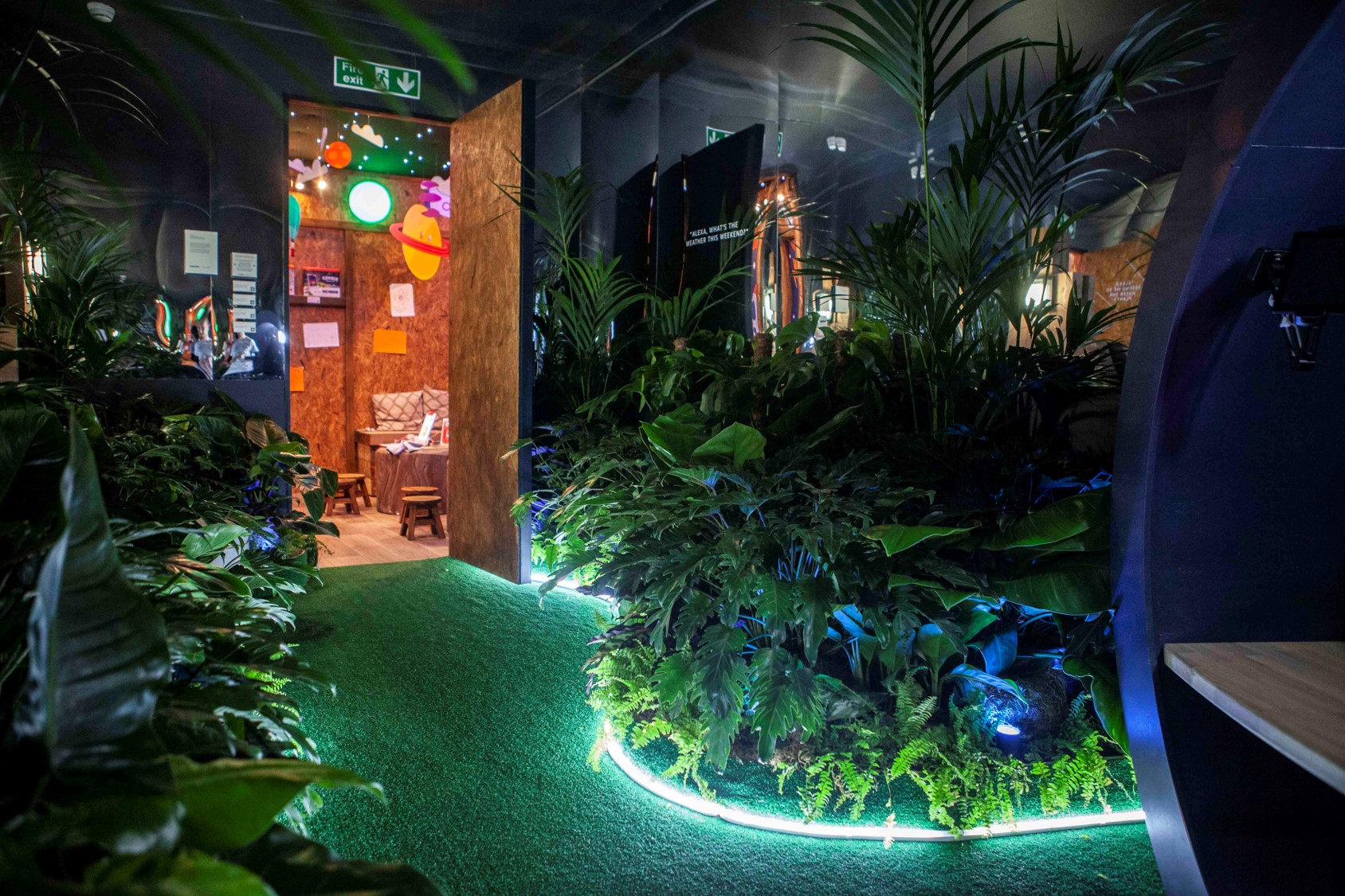 A simple exterior with minimal branding provided a stark contrast to an interior with seven vibrant and imaginative spaces, each hosted by a different partner brand:
A giant Fitbit art installation featuring the new Fitbit Versa 2 watch was at the heart of the experience with seven partner rooms clustered around.
Inside Amazon's Inspiration Kitchen visitors engaged with voice-controlled kitchen appliances as well as enjoyed creative demos of Amazon Echo devices.
Stepping into the luminescent Philips Hue Infinity Garden, mirrors, plants and stepping stones created a magical garden walkway, with colourful lighting all controlled by Alexa.
Little ones had the chance to bridge real and digital realms inside the Osmo Treehouse space by having fun trying out play-based learning games, on Amazon Fire tablets.
When visitors entered the OMRON Ethereal Bedroom, calming music, lighting and projections create a moment of calm and bring to life how EVOLV, a wireless blood pressure monitor and Alexa can help people manage their cardiovascular health.
In the Drayton 4D Living Room, smart plugs and Wiser smart heating devices were brought to life through four mini immersive experiences. While visitors sat back and relaxed on the sofa; lighting effects, projections and voice-overs explained the practical advantages of voice-control.
In the dazzling Mercedes-Benz Neon Garage a white A-Class took centre stage while looping audio-visual animation showcased the features of its new voice-controlled infotainment system.
The live experience was supported with prize draws for visitors to win some of the many devices on show. Hundreds of prizes were up for grabs, including Amazon Echo devices, Fitbit Versa 2 smart watches, a Kutchenhaus kitchen and all the Alexa-enabled appliances, Philips Hue lighting, 12 month subscriptions to Audible, 90 days of Amazon Music Unlimited and so much more.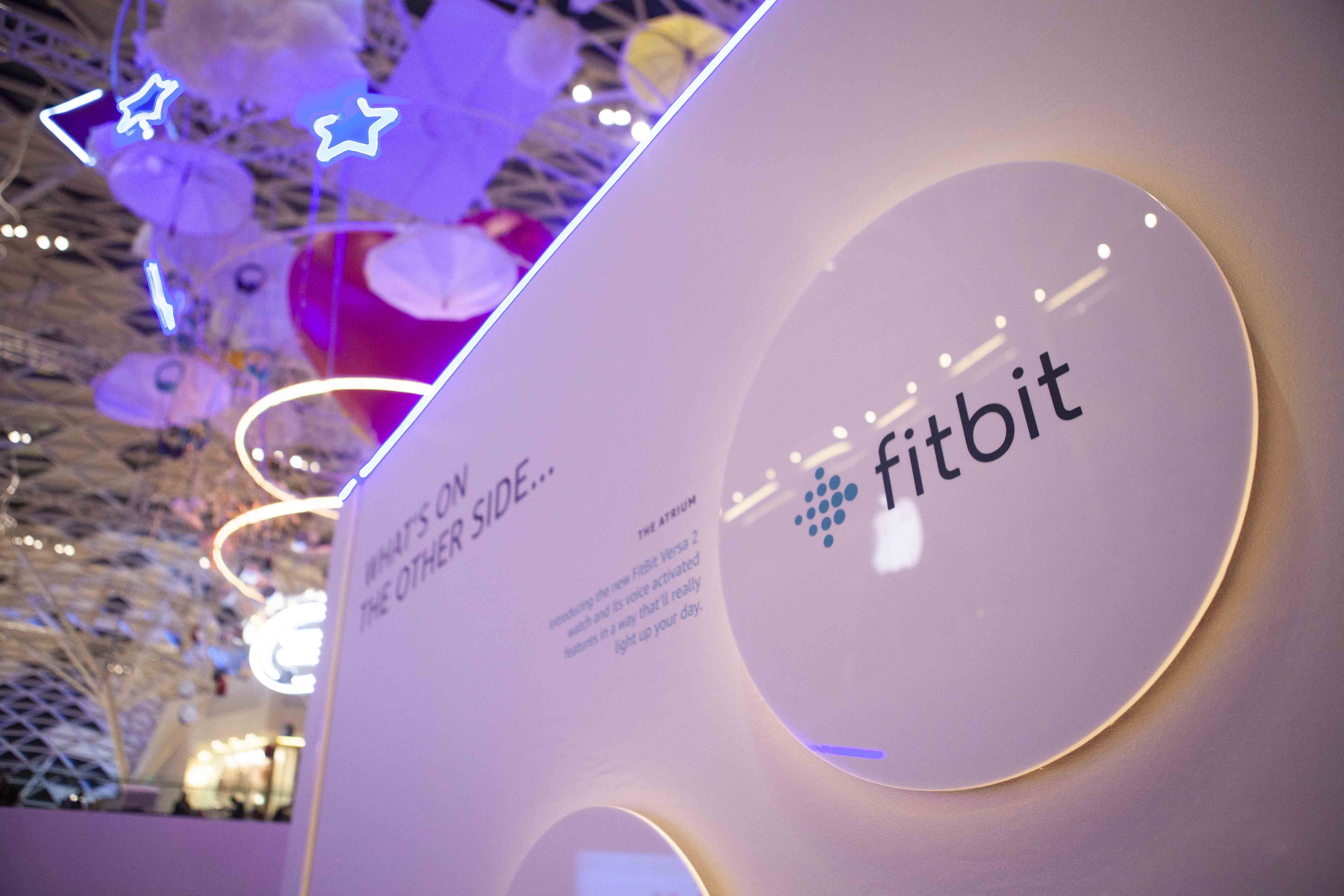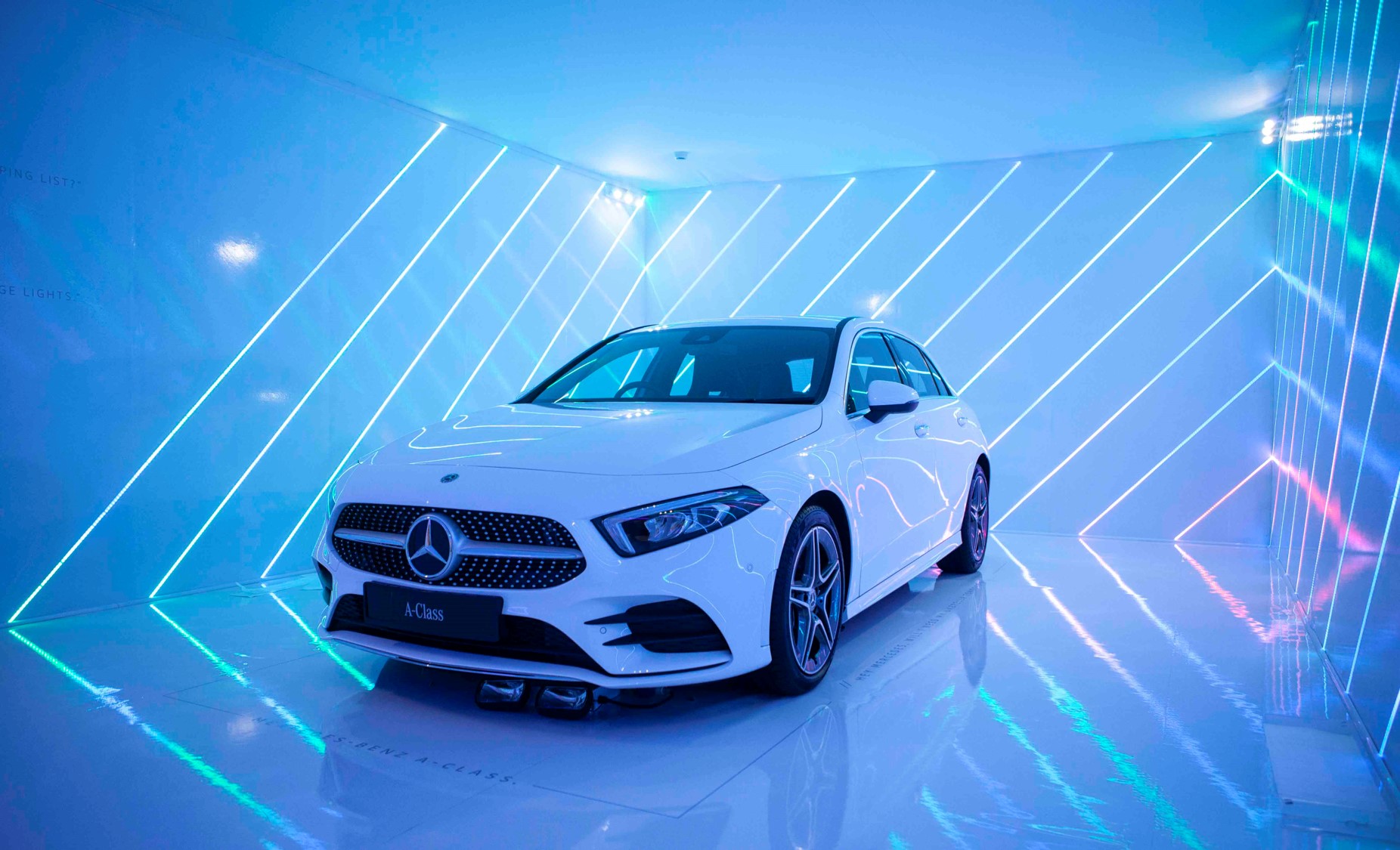 Sharon Richey, Global Managing Director of Because, commented: "The Amazon Home of Imagination was a dynamic, multi-sensory, multi-brand experience designed to appeal to smart home lovers of all ages. It showed the power of voice-activated technologies in the best way possible – through practical and memorable experiences, and hands-on discovery. People love to share newfound knowledge and experiences within their social communities online and all of the tech elements throughout the experience were designed to extend the reach of the live brand activation".
Case study to follow.