Virtual reality technology has become a major player in the marketing landscape. Through its compelling use of sight and sound, it allows consumers to completely immerse themselves in branded experiences.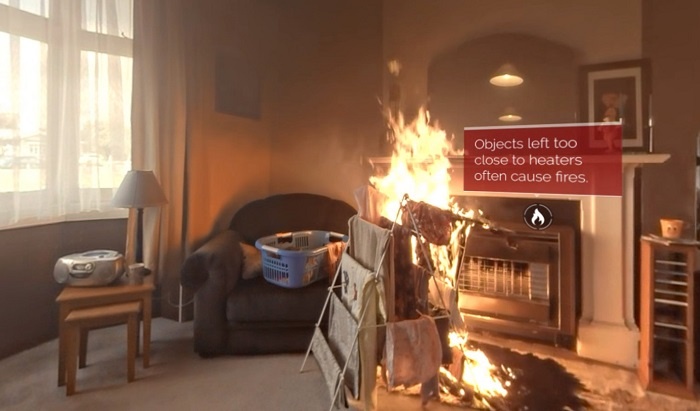 While many brands are using VR to transport audiences to dream locations in a bid to generate excitement, this is not the sole use of VR. Some brands have also turned to the technology's ability to simulate incredibly realistic situations in order to raise awareness.
The New Zealand Fire Service recently created a terrifying VR campaign to highlight the importance of leaving possessions behind in a fire, and to advertise its new escape planner service.
The 360˚ video saw a typical living room go up in flames due to a clothes horse being left too close to a heater – a devastating mistake that so many people make.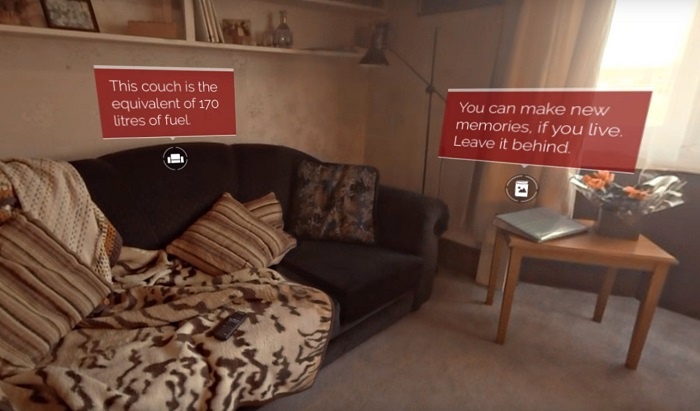 Around the room were simple yet important messages that the service wanted to get across, such as "You can make new memories if you live. Leave it behind", that was placed above a photo album, and "Valuable? It's not worth your life. Leave it behind".
To show how dangerous a fire could be, the video showed the flames spreading at a rapid pace, before completely destroying the room. It makes for tough viewing.
New Zealand Fire Service effectively used VR to put people right in the centre of a terrifying situation in unforgettable fashion.
By making people experience up close how scary a fire can be, it will no doubt mean they be more cautious going forward.
This isn't the first time VR has been used to transport an audience somewhere in order to raise an important message. Take a look at our work for WWF-UK, which inventively used VR to help protect the world's tiger population.