The Ghostbusters are back!
It's been over 30 years since the classic supernatural comedy first delighted audiences across the globe, and now a brand new group of proton-pack-wielding scientists are waging war with ghosts on the big screen.
And, in a move that's split fans right down the middle, Sony's big budget reboot has four powerful women fronting the franchise.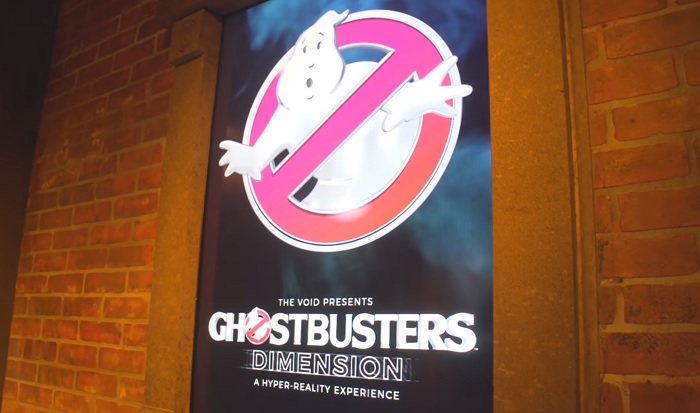 As Melissa McCarthy and co. bring ghostbusting to life for a whole new generation, Madame Tussauds has capitalised on the buzz surrounding the movie by launching the Ghostbusters Experience, a multi-layered and sensory tour with virtual reality at its heart.
Ever wanted to screech around the Big Apple in Ecto-2? Maybe you'd like to search for terrifying phantoms in New York City's subway system? How about living out most die-hard fans' biggest dream: squaring off against the mighty Stay Puft Marshmallow Man?
All of these special moments, and much more, are possible as part of this new brand experience.
Upon entering the 'hyper reality' experience, visitors are equipped with a wireless VR headset that's connected to a supporting backpack and vest. This rumbles and vibrates at key points during the immersive journey to make sure that all of the senses are triggered. The VR headset transforms distinctive NYC environments into scenes brimming with ghosts. A gun is also provided, as a substitute for a proton pack, giving visitors the physical feeling of being kitted out like an actual Ghostbuster. A pretty cool feeling, no doubt.
But what makes the experience truly special for fans is the level of immersion; this all takes place on a physical stage and users need to really interact with actual physical objects – such as opening doors – in order for certain actions to be simulated within the virtual environment.
It's highly creative, and yet another huge opportunity for the power of virtual reality to reach mainstream audiences. Speaking with CNET, original Ghostbusters director Ivan Reitman echoed the importance of VR to the experience, commenting, "The amazing thing about virtual reality is that you're in the middle of it … and that's complicated when it comes to story-telling, as most story-telling doesn't have us [the audience] in the centre."
Take a look at some of the visuals from the experience below:
The Ghostbusters Experience, much like other powerful VR experiences such as Lockheed Martin's virtual trip to Mars and The Dali Museum's enchanting journey for art lovers, goes to show yet again just how versatile and impressive immersive technologies can be as story-telling platforms.