KFC is fast making a bid to become the heavyweight champion of experiential marketing.
The fast-food giant has a proven track record of pushing the envelope when it comes to unexpected and surprising brand experiences. In the last year alone, we've seen KFC surprise a 'fan' with one-of-a-kind artwork after a tweet went viral and also greatly enjoyed this truly wacky Colonel Cat Climber.
How can such creative stunts possibly be topped? By going super-size, of course.
KFC has now teamed with the current World's Strongest Man – and Games of Thrones actor Hafþór Júlíus Björnsson – for a tongue-in-cheek new campaign video to celebrate the launch of the latest sandwich to join the chain's menu of finger lickin' goodness.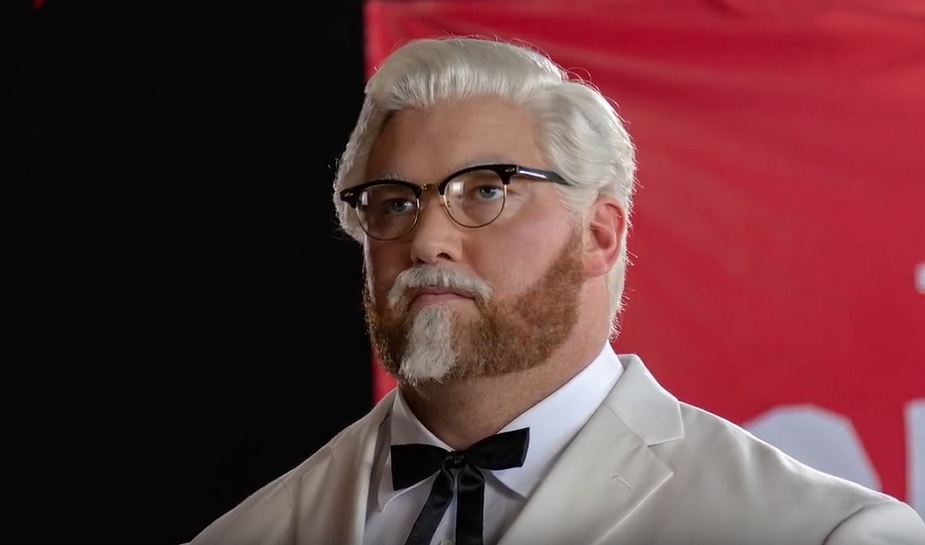 The Double Crispy Colonel Sandwich is a pretty big deal. A bumper version of the Crispy Colonel that launched earlier in 2018, this double-stacked sandwich is perfect for those with big appetites. So it's only fitting for the World's Strongest Man to take centre stage to showcase the new offering.
KFC's latest creative outing sees the 6' 9", 400+ lb Björnsson appearing as 'The Double Colonel' in full Colonel Sanders get-up to take part in the inaugural KFC Double Crispy Challenge.
The three-minute campaign video – which has already amassed well over 2 million views – sees the Colonel take on the challenge of claiming the World Record for pulling a sled filled to the brim with the new sandwiches, weighing over 700 pounds, a distance of 50 metres via an over-the-arm pull.
As a crowd of delighted spectators watches on, the Colonel channels all of his inner strength to attempt this hugely impressive feat of strength. But can he pull it off successfully?
The amusing challenge – and fun origin story – is the latest example of KFC putting the Colonel front and centre of its marketing and bringing the long-standing character to the attention of new audiences, and follows hot on the heels of a recent partnership with WWE.
The combination of Björnsson's star power and legitimate strongman status adds gravitas to the stunt, which is getting folks talking about – and yearning for – the mammoth new sandwich.
It's also the latest great example of a fast food brand taking an unexpected approach to win over fans. From Chick-fil-A's shared meal with a difference to unite football rivals to Burger King's roadside experiment for National Good Samaritan Day, the competition is becoming ever more fierce to see who will claim the experiential marketing crown once and for all.