Valentine's Day has to be one of the most divisive occasions of the year.
On the one hand, it's a cherished day earmarked firmly in the calendar to show your significant other – or your long-yearned-for partner – just how much they mean to you.
The flip side is that it's a commercially-driven faux holiday that forces couples to spend large sums of money on elaborate gifts for one another, just because.
Whatever your viewpoint, there's no getting away from the fact that Valentine's Day is big business.
But this one day of the year is sadly a bittersweet affair for any people unfortunate enough to find themselves trapped in a toxic, abusive relationship.
One Love Foundation – a US-based youth education organisation – looked to confront unhealthy relationships head on with an emotive and powerful pop-up shop in New York City.
Open for one week in the run up to February 14th, the #LoveBetter campaign pop-up store looked, at first glance, to be offering up an array of heart-warming tokens of love, from smiling teddy bears to romantic pendants.
But visitors were very surprised when they took a closer look.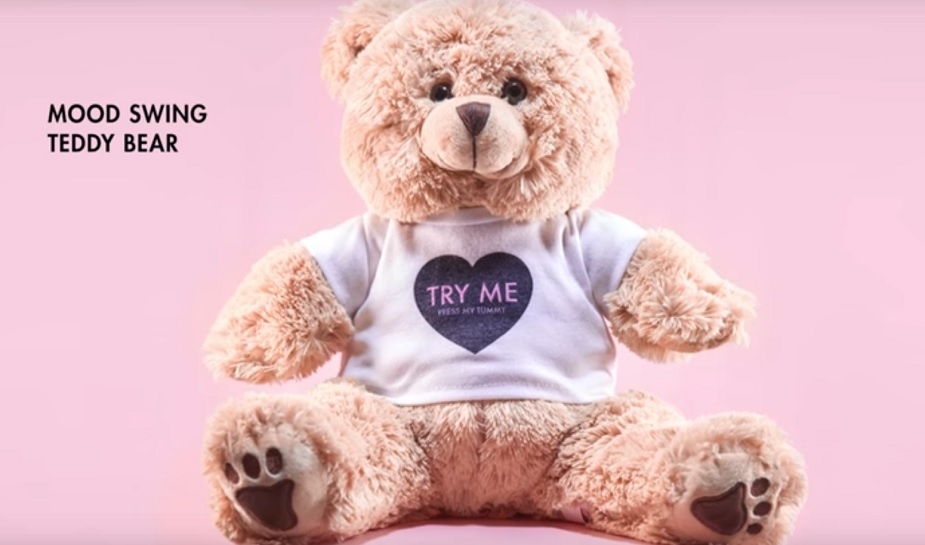 Taking common unhealthy behaviours and transforming them into Valentine's gifts, visitors to the store were stunned to come across items such as the Mood Swing Bear – "You're pathetic … I'm so sorry. I didn't mean that"; a box of chocolates housing just one solitary choc and some advice inside – "I love you, but maybe you should watch your weight"; and even a GPS tracker disguised as a pendant.
Be-Little Candy Hearts and Black-Hearted Helium Balloons, both of which displayed hurtful or aggressive comments, were also among the items on offer.
The thought-provoking activation brough home One Love Foundation's powerful message loud and clear – that one in three women and one in four men will experience an abusive relationship in their lifetime. The store was designed to change this reality by getting participants – and viewers – to honestly and openly question their own relationships.
The campaign's success is grounded in reality, with harmful language directly borrowed from members of the One Love community. But the overarching message is one of positivity: "Love is a skill that we can all work on," says One Love's CEO Katie Hood. "By educating the next generation about how to build healthy relationships … we can change the statistics around abuse of every kind."
Pop-up campaigns, while short-lived, can leave behind a lasting impression, offering the chance to grab consumer attention in surprising situations. From Coop's secret coffee shop in Norway to Chick-fil-A's attempt to unite football rivals, a well-executed pop up can make a big impact. And when it comes to shock value, animal rights organisation PETA's experiential leather pop-up sure takes some beating.