Experiential marketing is a great way to stop people in their tracks and make them listen.
Through it, brands can allow consumers to immerse themselves in worlds completely different to their own, while getting across key messages and increasing brand awareness.
Japanese furniture store Megamax seamlessly did this when it used a highly creative experiential stunt to not only highlight the shocking number of homeless people in Japan, but to also raise awareness and donations for the on-going crisis.
Megamax paired with the Japanese Association for the Homeless to create 'The Homeless Bed Collection' – a series of beds that represented the shocking sleeping conditions homeless people in Tokyo face night after night.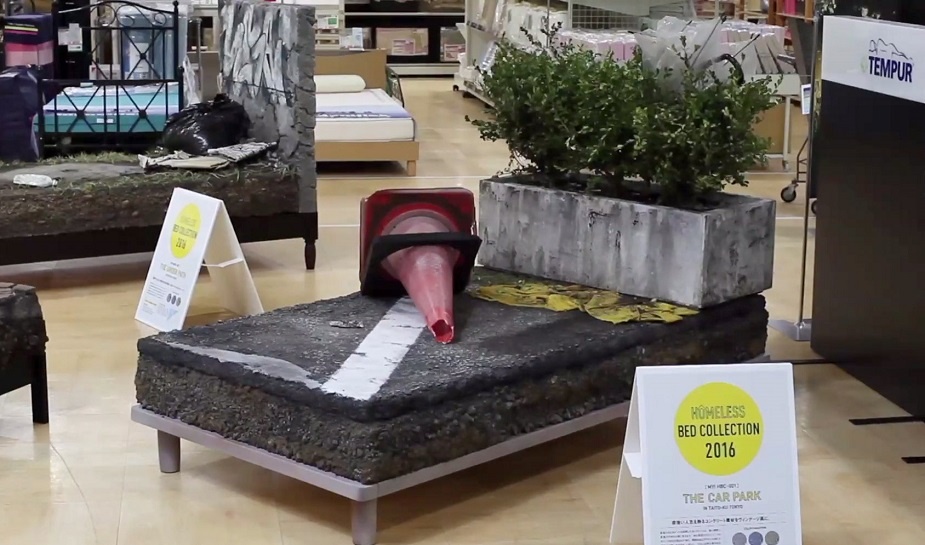 Beds made of concrete and grass, topped with rubbish, mud, and even rats, were merged in with the luxury beds that so many people take for granted – quite the shock for those casually browsing around the store. The hard-hitting activation also featured pictures of the creations on its website and in its catalogue – getting the stunt out to an even wider audience.
With the number of homeless people in Japan rising year on year, this experiential campaign from Megamax came at an incredibly needed time – it helped to get such an important message on the radar of the public, in order to improve the terrible situation that so many people find themselves in.
By directly targeting consumers and providing them with a memorable experience, it will no doubt trigger an emotional response that will form a personal link between them and the Japanese Association for the Homeless.
This campaign reminds us of a stunt carried out by IKEA when it wanted to promote the work that The Red Cross is doing to aid families in Syria. It's harrowing, but a great example of a creative way to make people listen.