Fast food giant McDonald's has launched a playful new experiential campaign in the Netherlands, that gives a nostalgic childhood memory a very modern twist.
Reminding us of our younger days, when it was acceptable to colour in placements, the restaurant chain has introduced McTrax – a paper placemat that turns into a full music production station, when hooked up to a smartphone. Nifty stuff.
Using simple conductive technology and Bluetooth, Dutch diners can now create their own personalised music tracks using the mat. To get started, all they need to do is download the app, place their smartphone on the mat and off they go.
Once connected to the app, different touch points across the mat trigger sounds. The users can play notes, adjust the tempo and even record their own vocals – with a choice of hip hop, house and dance backing beats right at their fingertips.
Once their musical creation is complete, it is automatically saved on the user's phone, ready to be easily shared on social media using the hashtag #McTrax.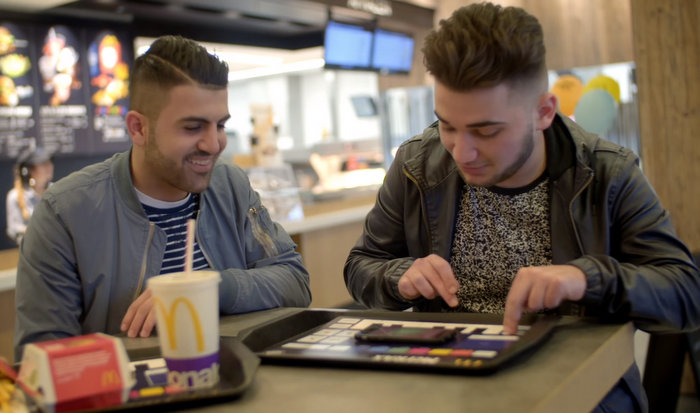 This fun campaign is not only hugely memorable and a great use of modern technology. It's also a very clever method of increasing dwell time and boosting positive brand engagement in McDonald's restaurants.
Listen to some of the McTrax musical creations for yourself:
This isn't the first time McDonald's has created a musical experiential experience. Last year the brand created a Jingle bench in Warsaw as part of a wider campaign. Recognising the power and diversity of experiential marketing, McDonald's also recently generated a great deal of positive buzz when it kicked off a creative VR campaign in Sweden.