A sure-fire route to experiential marketing success is the personal touch. Making sure a campaign is meaningful to each and every consumer that it touches, will increase not just how long it is remembered for, but also how fondly.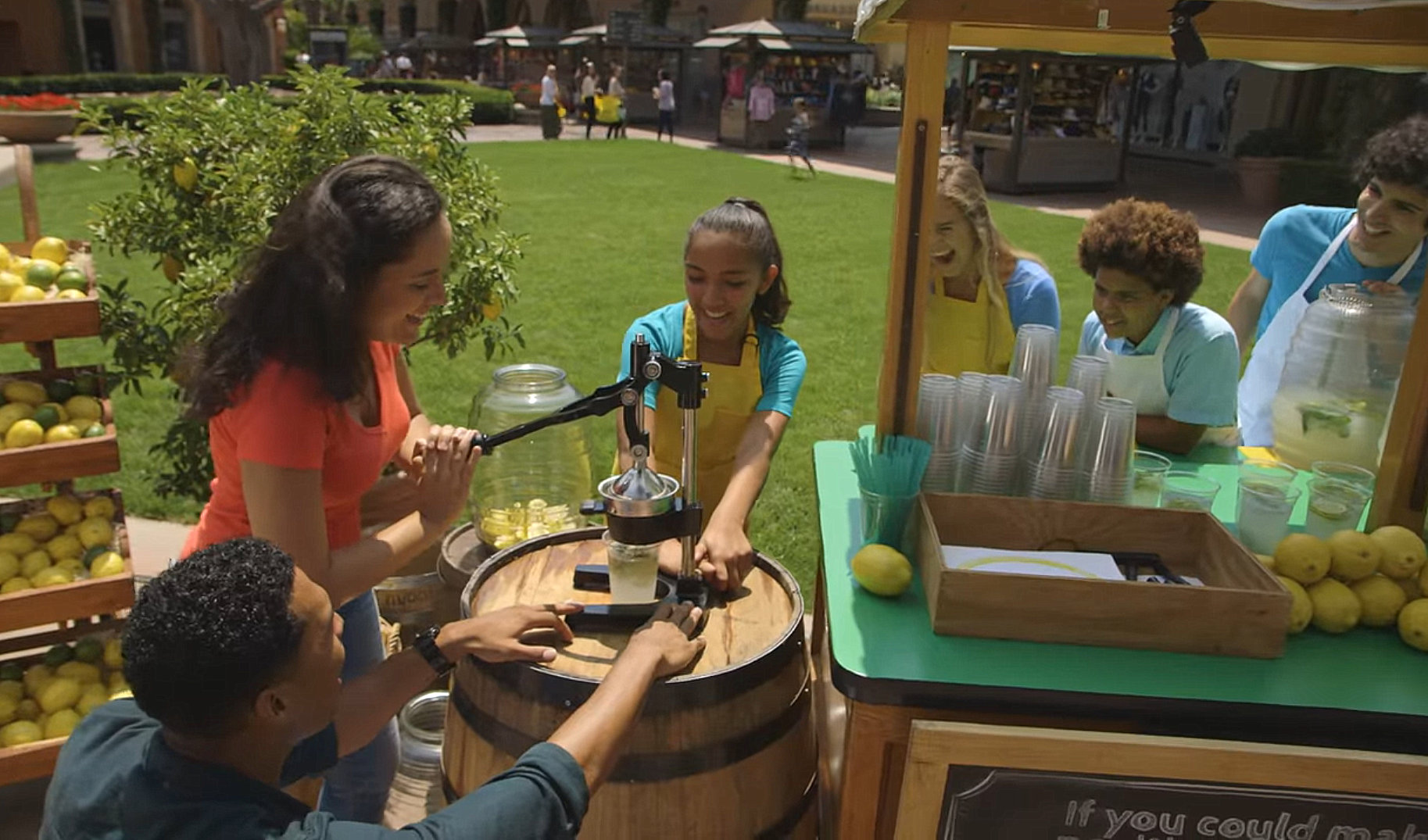 AT&T subsidiary Cricket Wireless recently delivered a highly-effective and powerful stunt that was grounded in simplicity.
To promote its new national call plan, Cricket Wireless took a lemonade stand to a shopping mall in Los Angeles, and encouraged passers-by to squeeze their own lemons. However, before they did so, they were encouraged to write something on the lemon that they wanted to banish, forget about, or change in their lives.
Supported by the famous phrase 'When life gives you lemons, make lemonade', the emotive stunt offered the chance for participants to tangibly let go of negative situations and feelings, and instead embrace the positive.
Customers wrote a wide range of messages on their fruit, listing negative issues and occurrences from their lives such as dealing with bullies, break ups and long-held grudges, before being rewarded with a refreshing glass of juice in return.
The creative activation not only triggered strong emotions from those that took part; it also generated a lot of interest on social media. Having gained over 300,000 views on YouTube, the well-received stunt has certainly got people talking.
Cricket's unique lemonade stand is the latest in a long list of great campaigns from brands that have encouraged members of the public to open up about themselves. We loved the Strayer University's activation in NYC that encouraged people to write their biggest regrets on a chalk board, as well as Penguin book's personal story telling experience.
All three are examples of campaigns that will remain close to people's hearts for a very long time.