Outdoor clothing brand North Face love to create particularly adventurous experiential stunts that represent the brands ethos, create fun for consumers and get people talking about it. Many of the outerwear company's campaigns have resulted in great viral video content – the perfect way to build a strong brand reputation.
A recent activation from North Face saw the brand create a pop up store in a shopping outlet in South Korea, and provided customers with the most shocking shopping trip of their lives.
Firstly, shoppers were offered a new coat free of charge. But that wasn't the best part. There was a catch, and an extreme one at that.
For any participant that agreed to a free coat, a button was pushed to open a door that revealed a 200-meter long zip wire.
That's right – to gain their new clobber, fans had to brave a colossal zipwire and crash through giant branded paper signs – and they had to make their decision instantly.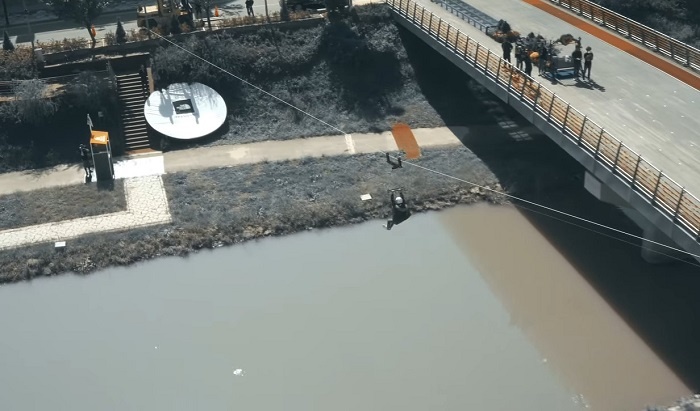 The stunt was part North Face's '50 years of innovation and exploration' celebration and not only was it very successful amongst lucky shoppers on the day
This daring activation got us looking back at some of North Face's excellent past action-fueled stunts. We loved the brand's arctic challenge changing rooms and its South Pole virtual reality brand experience. These are all great examples of experiential being used highly creatively to deliver moments that are unlikely to be forgotten by shoppers and viewers alike any time soon!