Some of the best experiential marketing campaigns are also the simplest.
A recent stunt by charity The Lost Dog Home perfectly illustrated how a simple idea, done well, can stimulate conversation and capture attention. And, let's be honest, if you're looking to turn heads in a positive way then man's best friend is usually a good starting point.
The Lost Dog Home placed an interactive billboard in the middle of Melbourne's busiest train station, Southern Cross, and tactfully offered commuters the chance to 'Wait with a Mate'.
The immersive experience gave partakers the chance to play virtual fetch with a dog that appeared on the billboard screen. Through built in sensor technology, it tracked the real-time movements of participants, triggering the throwing of a virtual ball.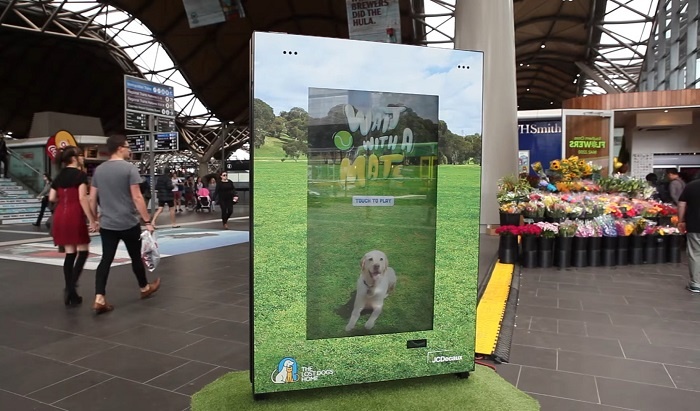 Bringing the experience from the digital to the real world, once the dog retrieved the ball, an actual ball was dispensed from the billboard – one that had important adoption information written on it. This allowed partakers to take a physical memento away from the experience, and gave an incentive to spread awareness of the charity's work.
To add to the excitement, The Log Dog Home also took real-life pooches to the station, attracting even wider attention.
This isn't the first dog-friendly campaign that's been a big success. Italian Cruise company GNV crated an experiential stunt involving our four-legged friends to promote its pet-friendly cabins.