Few people fully appreciate atrocities faced by Rohingya Muslims. That is, until now.
Described as "the world's most persecuted minority," the ostracised citizens of Myanmar (formerly Burma) have been forced to flee their town after violent military action tore families apart and destroyed homes.
With a huge influx of Rohingya people seeking safety in neighbouring countries, the UN has called it "the most urgent refugee emergency in the world." More than 480,000 Rohingya fled to Bangladesh in a month.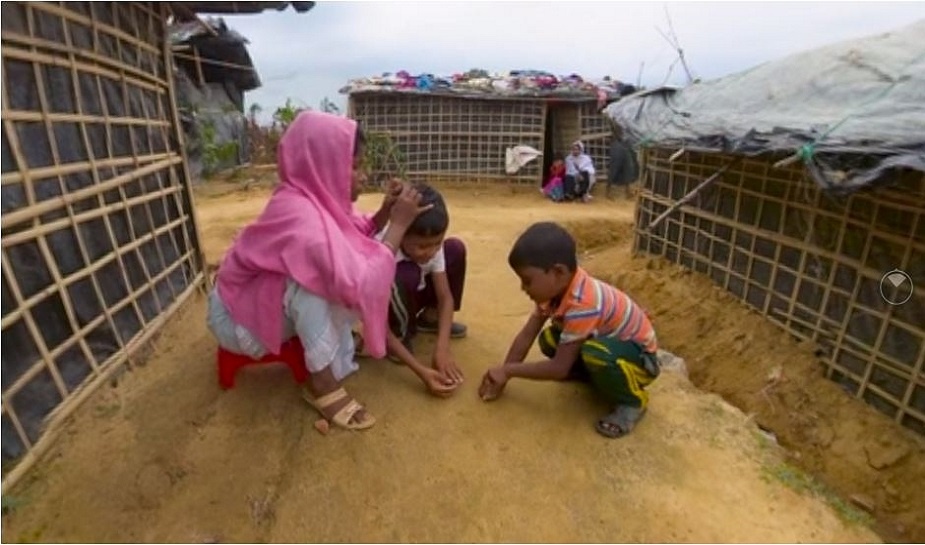 Now, through the power of interactive 360° technology, human rights focused NGO Amnesty International and media company Al Jazeera have shone a spotlight on the escalating crisis with an evocative documentary called I am Rohingya.
The 8-minute video, produced by Al Jazeera's immersive media studio Contrast VR, follows the story of a young mother, Jamalida Begum, from the persecution she faced in Myanmar to the daily struggles of life in a refugee camp in Bangladesh.
The powerful 360° technology transports the viewer right into the heart of the refugee camp as they listen to Jamalida's story. It gives the viewer the freedom to control what they see by clicking on the picture and moving the shot around to experience a rounded perspective of the scene in front of them.
The immersive technology, combined with sombre music, provides a thorough insight into the unfortunate reality of Jamalida's heart-breaking situation and shows the viewer that the things we take for granted – safety, food, clothing – are a daily struggle for Rohingya Muslims.
Post-production animation is used to depict Jamalida's memories of her life in Myanmar. The illustrations coupled with Jamalida's narration paint a much more powerful picture of the destruction, loss and violence she has experienced.
The video's aim is to raise awareness of the growing humanitarian crisis and prompt action. The full-length film was released across multiple social channels, linking to an online Amnesty International petition.
Charitable organisations are becoming increasingly creative when it comes to bringing home the brutal reality of the causes they support. This experiential campaign from IKEA cleverly illustrated Red Cross' support of Syrian families living in horrific conditions. Other charities have also been using 360° video content and virtual reality technology to create memorable and impactful experiences, like this activation from the National MS Society to highlight the reality of life with a debilitating disease.
These are all perfect examples of organisations with hard-hitting messages, tapping into the incredible possibilities offered by immersive technology. These five VR stats tell you all you need to know about virtual reality's future growth prospects.