Experiential marketing can take many different forms, but pop-ups are one of the most widely adopted tactics. A limited time only, exciting pop-up shop allows a brand to turn its ordinary products and stores into something incredibly alluring – taking the shopping experience to new heights while building important brand loyalty.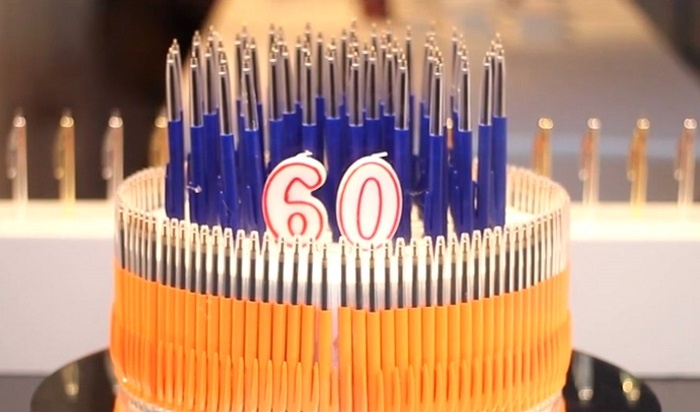 When ballpoint pen company BIC wanted to celebrate the 60th birthday of its iconic M10 pen, the brand decided to go down this route to engage with consumers and generate a buzz.
Shoppers at an Amsterdam shopping mall were able to visit the special BIC pop-up store and purchase anything they wanted inside, completely free of charge. Yup that's right, intricate cardboard statues, toys, lanterns and gadgets could all be bought without needing to part with any cash.
There was just one requirement: customers had to draw their own money using a variety of classic BIC pens to 'buy' their goods.
The shop laid out a selection of blank 5, 10 and 20 'euro' notes and the more expensive an item, the more drawing a customer had to do.
The creative stunt resulted in hundreds of passers-by joining in the fun and immersing themselves in the brand. It even provided the perfect chance for some hidden artistic talent to come to the surface!
This stunt from BIC gave new purpose to a classic product and attracted both new and old customers to the brand in a very memorable way.
Want to see other great examples of experiential pop-up stores? Drinks brand Minute Maid created a store that allowed customers to write incredibly meaningful letters, and Co-op created 'The Secret Coffee Shop' to put itself on the map of great places to get a caffeine fix.