Engaging consumers using a brand experience can be an incredibly valuable tool for building trust, trial and dialogue.
Market reports over the past few years have proved that well-conceived experiences have the power to stimulate real conversations between consumers and brands, driving understanding, advocacy and ultimately brand love. Whilst there aren't set ways to create a brand experience, here are a few common starting points that brands can use to create valued campaigns.
1. Embrace a current trend
People often love to feel "in" with the latest trends, this especially applies to influencers/key opinion leaders. Not only is it fun discovering new things, it gives us something fresh and interesting to talk about with friends. Brands that help consumers find and understand new trends will always be welcomed. Great example: Dulux's sponsored event, The Color Run, which we managed for the brand in 2013 and 2014, capitalised on summer health kick trends and the very current thirst for status-maker, social media friendly events.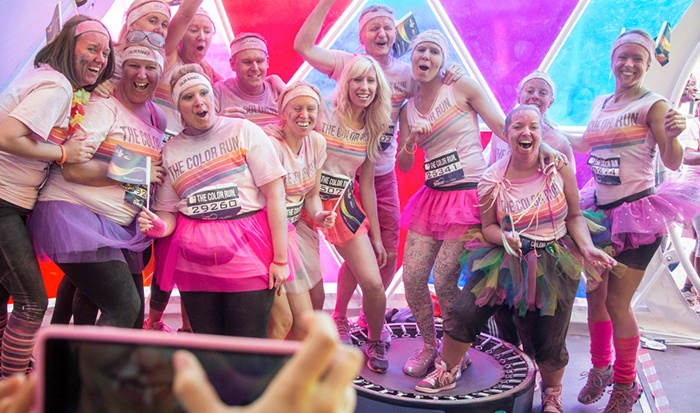 2. Surprise and delight
Creating a surprising, off-beat brand experience is a brilliant way to generate positive, brand connections that are memorable and talked about. By making consumers feel that they are part of something special you can turn a one-off campaign into long-term relationship.
Great example: Armed with the knowledge that young children have a habit of incessantly digging often to no avail at the beach, ice cream brand Strauss buried ice cream-filled treasure chests on a beach in Israel. The amazing discoveries resulted in some very excitable children, and the great experience and surprise from Strauss will doubt created formidable brand connections with them. With this heart-warming brand experience, the brand cleverly reinforced itself as provider of delight and joy.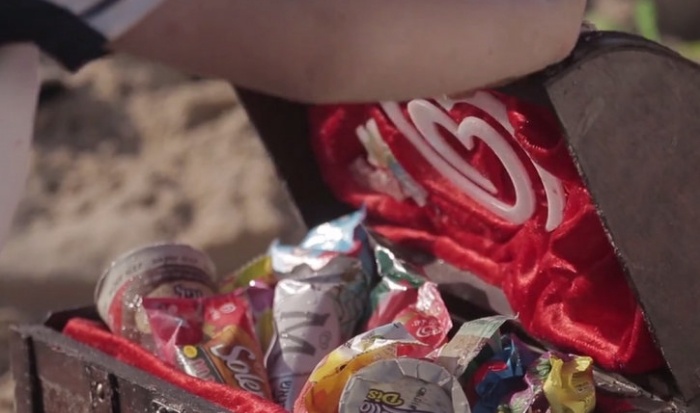 3. Provide a service at a time of need
Being on-hand to satisfy a need can be a highly effective way to get people to engage with your brand. Having a go-to stand at festivals and events providing phone charging or toiletries is one way.
Great example: As part of its #WishUponACoke campaign, Coca-Cola came to the rescue for expats at an airport in Dubai. On their journeys home, their suitcases are often brimming full of gifts for their loved ones. This often results in exceeding their baggage allowance, and unfortunately having to sacrifice their heartfelt gifts. But Coca-Cola was on hand to ensure that needn't be the case. When they saw people in that situation, they'd come and present them with a Coca-Cola bottle, the label of which acted as an extra 5kg baggage tag. 4. Create something to share
Generating an experience that people want to share, either online or in the real world, is a sure fire way to add value to campaign. In fact, in a survey released by Event Marketing Institute at the end of 2014, 93% consumers said events and experiences are more effective than TV commercials.
Great example: Events such as Tough Mudder, The Colour Run or the Tweed Run tap into people's desire to test and better themselves. And participants quite rightly feel very proud of themselves once completed, and will of course want to show off via social media about their achievements. Their success is partly due to participants' desire to trade in on the new Status Maker economy.
5. Build an immersive environment
Examples of permanent immersive environments include LEGOLAND, Disneyland, Nissan's Innovation Station at the O2 and the famous Guinness Storehouse. By creating a walk-in immersive environment, a carefully branded space can be transformed from a destination to a sensory experience that can leave a lasting impression.
Great example: Knowing the profound effect that the sense of smell can have on us, Glade built its own sensory 'Boutique' in New York. The Glade Boutique comprised 5 different scented rooms – each a unique experience inspired by a scent in the Glade portfolio. The rooms were labelled 'Anticipation', 'Relax', 'Flirty, 'Fresh & New' and 'Energize' for the feelings they intended to evoke in their guests.
6. Give something back
Sponsorship can be a great platform for integrated brand experiences. But rather than just focusing on big sports or music events, brands can also stand out by supporting localised, community projects in order to "give something back". By adopting this strategy, brands can develop strong local ties with consumers, building reputations through positive association at relevant local levels.
Great example: As part of the annual Bake-A-Wish® fundraising effort for the charity Make-A-Wish and to break the Guinness World Record for World's Largest Cake Sculpture, Fairy baked a colossal cake that could be tucked into at Westfield Shepherds Bush Shopping Centre for a suggestion donation of £1. The humongous cake was eaten by 12,000 lucky shoppers at the shopping centre and Fairy aimed to wash up all of their dirty cake plates with just one 870ml bottle of Fairy Original washing up liquid. What a way to demonstrate your product promise whilst also contributing to a good cause!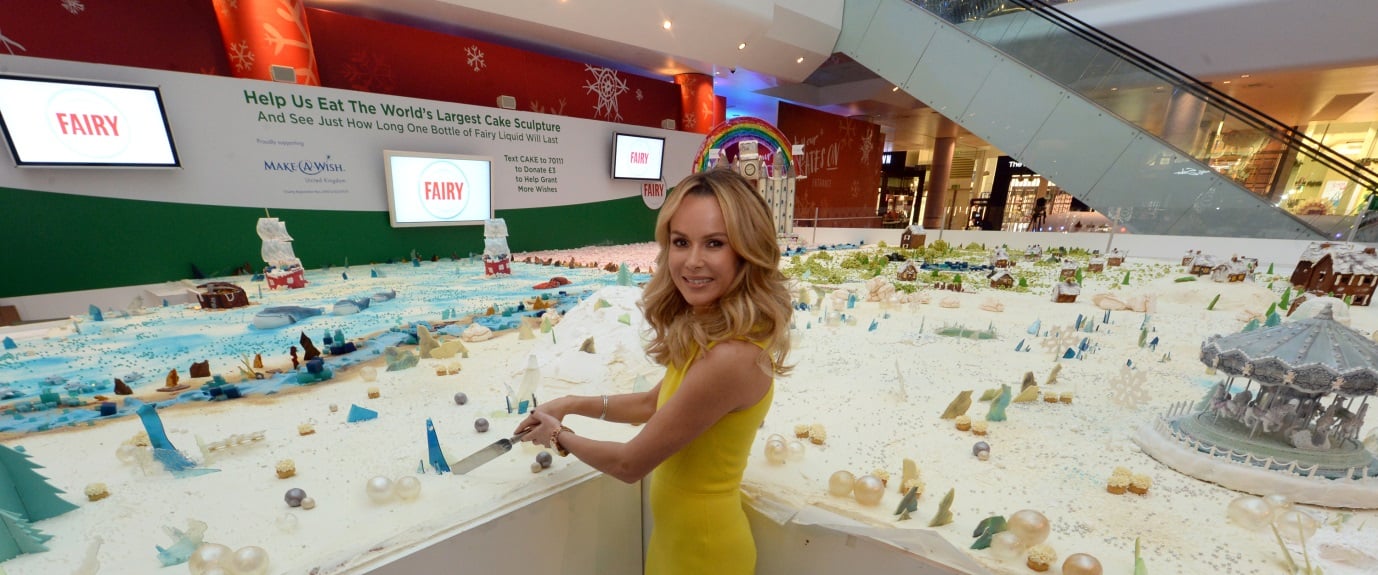 Here at BEcause, many of our experiential marketing campaigns are built around these kinds of principles. Ultimately, our aim is to get people to love your brand. If you want to explore more creative ways that you can build relationships with consumers then don't hesitate to get in touch!