As a rights holder, I've negotiated and managed many millions of dollars worth of sponsorship from precinct activation to Stadium naming rights. Sponsorship and experiential marketing are increasingly intertwined. Here are my top 5 tips for sponsors looking to take their experiential marketing to another level with an event sponsorship:
1. It's not all about your brand
Don't just design an experience with your current brand objectives in mind. Always start by considering the customers or fans whose event you're about to pop up in. Fans welcome anything that improves their event experience and that is the best way to introduce your brand to them before you give them your current brand message.
I will never forget the night an Energy company handed out glow sticks that were just used as missiles from the top tiers of the grandstand. The 'free gift' was right on brand but worth nothing to the fans.
Talk to the rights holder. Ask them what their fans would like if the rights holder had more time and resources. Seat cushions, shade from the sun, VIP parking, healthy food options, kids playground etc Design something the fans want and then work in your brand message. Research indicates aside from the event itself, the two greatest drivers of event attendance are:
Traffic and transport and;
The price of food and drinks.
Why not sponsor public transport integrated with ticketing or family meal deals? It might not immediately make sense based on your brand message but if your objective is to win new customers then start with what they want.
2. Understand what your audience is passionate about
There is a difference between shoppers walking through a mall and the passionate supporters of the sport, event or team you're sponsoring. The heightened sense of excitement makes sponsorship powerful.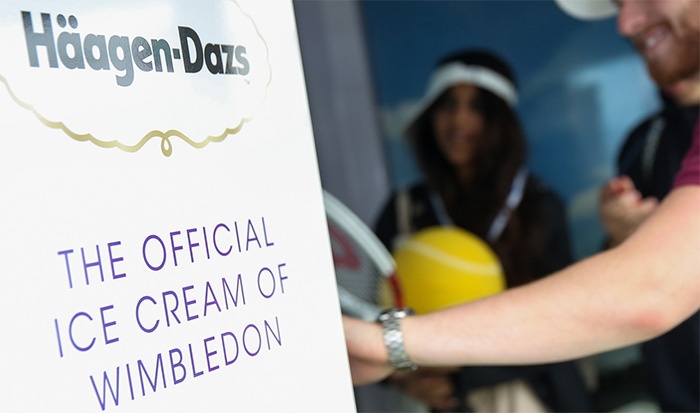 You are promoting your brand to a captured audience while they're being entertained by something they feel passionate about. Get it right and they will remember your brand for a long time. Many Australians can remember the beer they drank when they went to the cricket for the first time as an adult but they can't remember the beer they drank at Schoolies on the Gold Coast that same year. Many football fans reminisce about winning a premiership and can remember the sponsor on the jersey that year.
Sponsors need to play on the passion and show they get it. If you don't, you'll be mercilessly ignored. Your staff must be fans themselves. They need to know the players names and the significance of a local derby. You might also introduce some humour. Your language needs to mirror the fans'. Start caring about the event as much as the fans and they'll let you in.
3. Avoid just taking what you're given
Rights holders have sponsorship budgets and a suite of traditional benefits. They are not necessarily up-to-speed with cutting edge technology and experiential marketing. They almost certainly will assign you a location and benefits that reflect your standing in the sponsorship hierarchy.
In practice, the sponsors that bang the table and turn up during bump-in will get the best results. You know what you need to make your experience work so be prepared to be demanding. However, be careful not to strain the relationship because you always want to be the first person the rights holder calls when a free opportunity comes up. Stay close and always stress what is important to you as sponsor but treat it as an equal partnership.
4. Don't shove brands down your consumer's throats
The holy grail of experiential marketing is consumer generated content amplifying your efforts. But it's not cool to share branded content unless it is a luxury or very popular brand. Expect more branding to lead to less sharing for most brands.
Consider your objective. Maybe you'd rather thousands of potential customers shared images of your product than any of them knowing the brand? Promote vodka rather than Smirnoff for example. It is brave but even if you might give your competitors a boost too, you're growing the pool of potential customers and influencing behaviours.
5. Be prepared to run your experience over more than one day
Crowds fluctuate based on the event of the day and the weather. Don't throw all your eggs in one basket and hope for a great crowd. Run your experience over more than one day and reduce your risk.
A smaller crowd isn't always a bad thing though as fans feel more comfortable and may engage more easily. Anyway, familiarity leads to trust and great experiences build brand love so turning up again and again as the fans do will build rapport between your brand and the fans.
Want to learn more about how to create the perfect brand partnership? Download our eBook: Better together – why smart brands are investing in perfect partnerships.