Today's consumers are more discerning than ever before.
Brands that appear to open their arms to embrace customers and cultivate conversations are able to create long term relationships with them.
Experiential is the perfect platform to begin this dialogue.  Here are 5 ways we've found that can help start an authentic conversation between brand and consumer.
Offer a little extra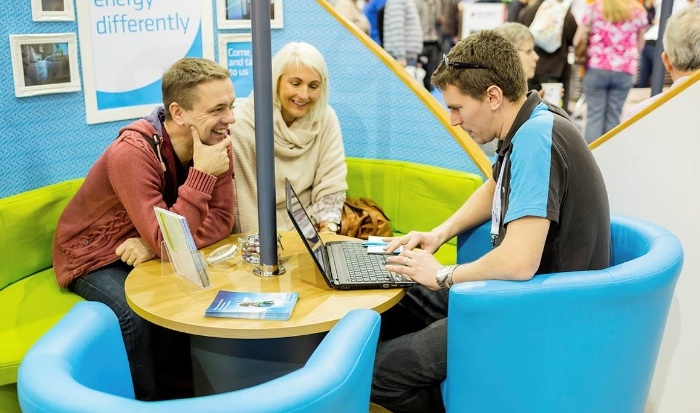 Whether you're targeting people on the street, at an event or in a shopping centre, it's important to remember that you'll be competing with a host of other demands on a consumer's time and attention. A warm welcome and a diverting activity for kids are far more likely to create a rapport between brand and consumer than a pushy sales pitch. Simply offering a drink and a comfortable place to sit can help transform a public venue into a place for one-to-one engagement.
For the last five years we've been helping British Gas engage new and existing customers by sharing its Smart Home innovations and services. Our family-friendly stand has proved especially popular at consumer shows where it allows parents the opportunity to learn about energy saving products and services in an informal setting while their children play with interactive and educational displays.
Present a human face

The power of experiential lies in the fact that, unlike other forms of marketing, it involves an interaction between human beings. As ever, the success of an activation stands and falls by the quality of the Brand Ambassadors (BAs). Choosing BAs with genuine enthusiasm for the brand will allow your messaging to connect on an emotional level. Trained BAs will also be able to engage with consumers in a manner that builds trust and inspires confidence. Our Be Clear on Cancer activation for Public Health England was a powerful illustration of how the most delicate of subjects can be discussed between strangers if approached with sensitivity and empathy.
Make a connection
Brand activation will only work if a real connection is made and like any good conversation the opening gambit can set the tone for the whole exchange. An eye catching activity, imaginative branding and an inviting stand can all attract the attention of consumers. But without an arresting brand proposition, an obvious and clear call to action or 'feel good factor' people won't stay engaged. Once again Brand Ambassadors can connect with consumers via a combination of genuine enthusiasm and 'tools of the trade' such as body language and listening skills.
In our series of activations for Heineken, charismatic BAs discussed consumers' existing drinks preferences before recommending an alternative choice from the brand portfolio. This was then served "on the house" and what might have been a simple sampling campaign became a very personal experience which translated into sales.
Keep it simple
With many of us experiencing information overload on a regular basis it's important that messaging is clear, succinct and above all relevant to the consumer. Our Live Well for Less road-show, created for Sainsbury's, is a great example of how an uncomplicated activation can reinforce a brand's core values while also addressing the interests and concerns of those at the heart of the experience. 60,000 households across the UK watched, tasted and talked through Sainsbury's Live Well For Less recipes – as well as enjoying seasonal and children's activities.
Choose a partner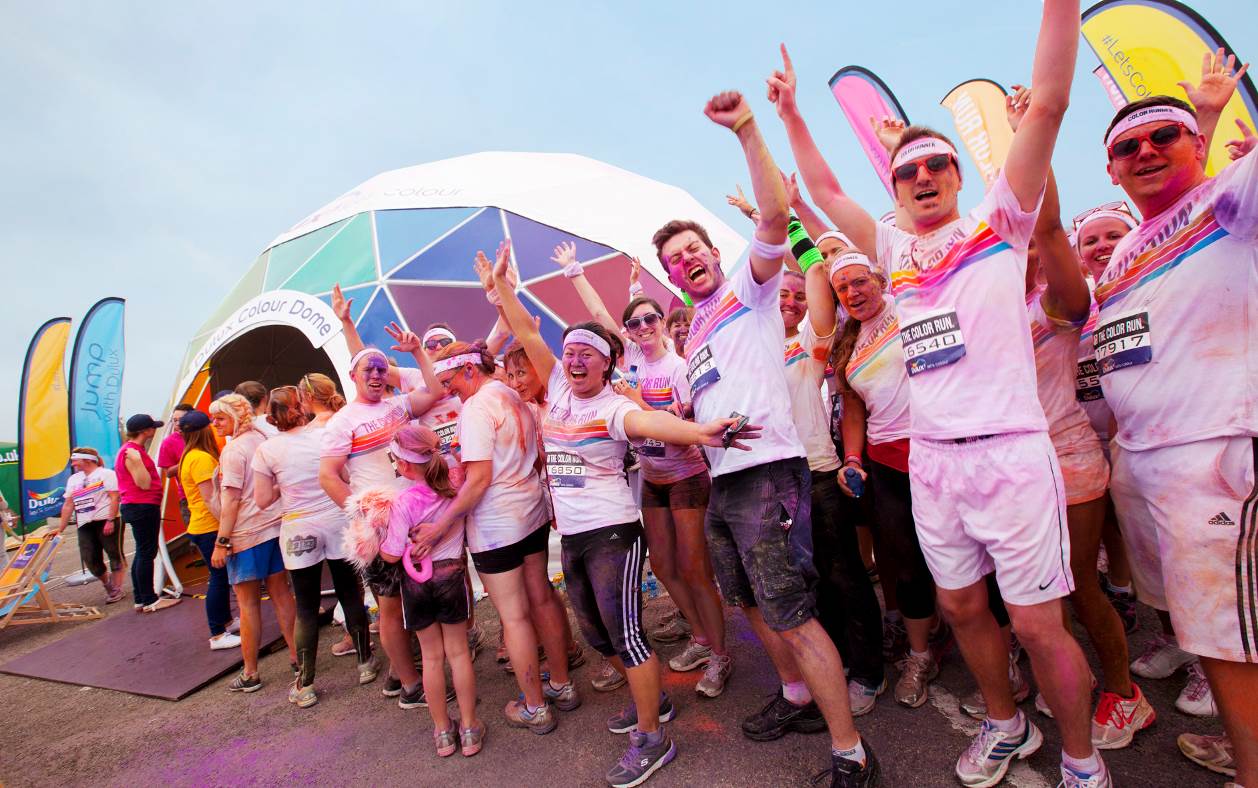 Partnering with a larger host event can be a fantastic way of reaching consumers when they're relaxed and in an open frame of mind. Staging niche activation has the implied endorsement of the host event and a guaranteed audience of like-minded individuals. If a brand activation complements the main event and enhances the overall experience it can also have a powerful and lasting effect.
Sporting and endurance events such as The Dulux Color Run, Betway Challenge and Ginger Grouse at Tough Mudder show how synergy can add value to an already memorable day. With their status-making potential such events also provide an opportunity to continue and amplify the conversation. Whether it's signing up to an e-mailing list or sharing via Facebook and Twitter, activation can provide a springboard for a lasting relationship between brand and consumer than can continue on and off-line.