2016 has arrived, and there's one thing that has to happen at the start of a new year. That's right – it's prediction time.The year ahead will see the use of live creative technologies continue to rise. It will see brand experiences become ever more fun and unusual, driven by the 'experience culture' that millennials now demand. And it will see more brands than ever before challenge themselves and embrace experiential, recognising that traditional media is by no means the only way to make an impact.
1. Virtual reality will get even bigger and better
With a plethora of new platforms and hardware coming to the market, virtual reality is set to explode into the mainstream in 2016 with the production of content ramped up at an astonishing rate. Disney's recent decision to launch a smartphone-led VR experience for Star Wars fans in collaboration with Google's widely-available Cardboard technology serves as a prime example of just how mainstream VR is set to become. Fast.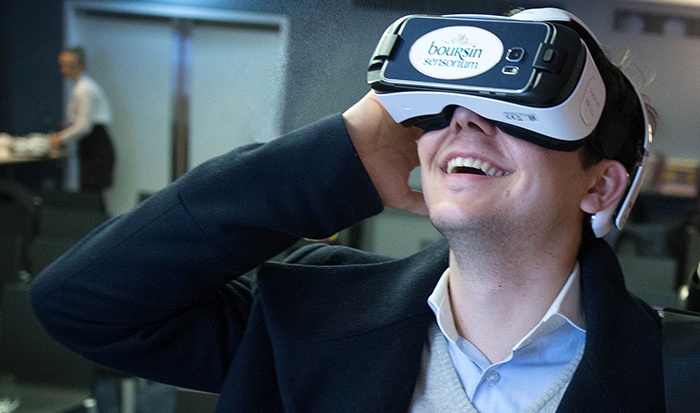 VR's time has arrived, and 2016 will be the year of digital realities which place story-telling firmly at the heart of engagement. By offering up an infinite number of previously impossible experiences, VR has the capacity to transform the face of live events, offering new ways for people to connect with brands.
VR and live creative tech will very soon change the way in which we all experience products and ideas. We'll see tremendous growth across marketing campaigns, exhibitions, educational and training events – with more VR experiences expected to be delivered in 2016 than in the whole of history combined!
2. Pop-ups and residencies will rise in popularity
2016 will see growth in the number of brands inventively building pop-ups in spaces with high footfall, recognising the commercial value of reaching niche audiences in relevant spaces. It's an area that's seen huge growth in recent years, and that's undoubtedly set to continue.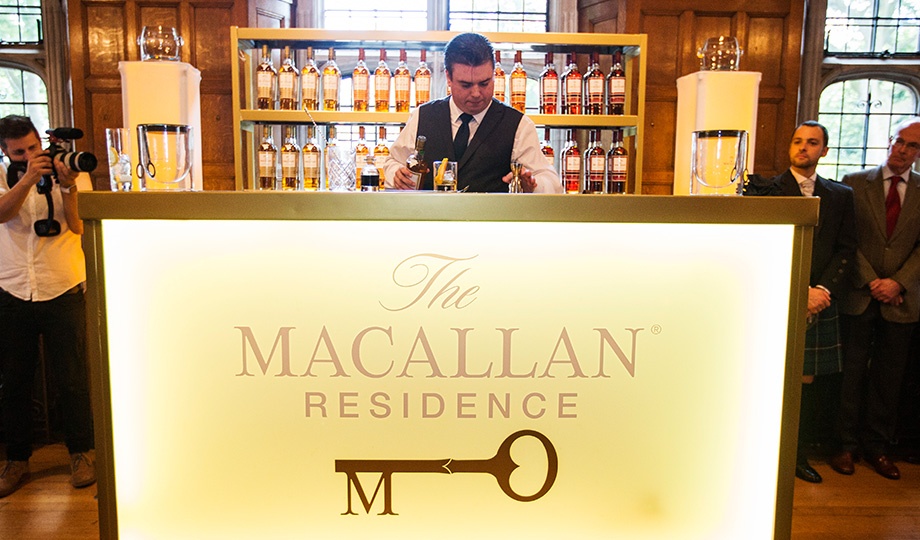 Expect to see an abundance of semi-permanent pop-ups, shipping container conversions and inflatable dome pop-ups as brands look to reach audiences in inventive fashion. There will also be plenty of take-overs of amazing properties and structures – particularly ones in which the history and structure of the property will add value to the brand and the overall experience.
3. Outdoor marketing will become much more engaging
There's huge untapped potential right now for clever OOH signage and digital screens to be utilised to interact with the public in live and engaging ways.
LEGO's social-friendly Star Wars bus stops and Samsung's very clever promotion of the Galaxy 6s Edge+ phone both show how digital signage can offer up memorable moments to consumers. But there's also an added bonus – reactions can be captured for online videos, allowing the experience to be amplified and its reach elongated.
Outdoor marketing is fixed to become much more experiential, as brands increasingly combined augmented reality with clever interaction and vending techniques. We expect many more brands to roll out activations at events and nearby locations in 2016 in order to deliver clearly-targeted experiences with added creativity.
4. Multi-sensory experiences will offer up unique worlds
Achieving true consumer cut-through and building brand love requires a commitment to producing unforgettable memories. In 2016 we'll see brands increasingly look to do just that by delivering unique worlds to customers. Multi-sensory brand experiences lie at the heart of this.
The Boursin Sensorium experiential roadshow proved just how valuable this approach can be, with the live, multi-sensory interactive experience combining a bespoke 360° CGI film with VR to truly immerse consumers in the brand's flavours.
Moving chairs, cool air, a supporting soundtrack, and scent effects all added to the sensory indulgence, creating a whole new kind of food experience. The year ahead will see more brands go the extra mile to capture the imagination of consumers and stand out from the crowd.
5. Live streaming will extend the experience
Brands and agencies need to continually find new and inventive ways to extend experiences and touchpoints. The rise of live streaming and associated apps has kicked open the door for personal broadcasts – and the events industry has taken note.
Big name brands such as Doritos, Nestle, Spotify and GE have already jumped on the live streaming bandwagon.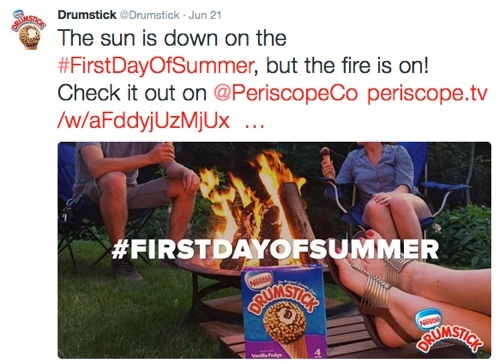 Expect to see plenty of live streaming in 2016, with the technology used at events to add extra fun and creativity to activations. It also plays right into our FOMO (fear of missing out) insecurity, enabling potentially global audiences to take part in events as they happen.
The combination of live streaming and VR will create some very exciting opportunities this year. By providing the chance to transport people to anywhere in the world and to watch what is happening live, the possibilities are virtually endless.
Be inspired in 2016
Take a look at our free eBook, The Power of Brand Experience, to discover how experiential marketing campaigns can have a lasting effect on audiences.{{cta('d5eeaf7a-ac4e-4ba5-b72d-13aabbcf1974')}}