Wizards, warriors and overlords, oh my!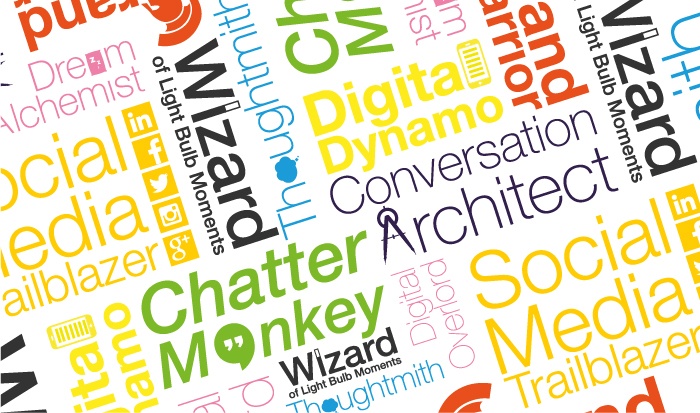 Any marketer worth their salt knows that an eye-catching job title is a sure-fire way to add a bit of extra oomph to your agency.
Would a Marketing Director by any other name be as likely to achieve the same results? From Digital Overlord to Social Media Trailblazer, we've earmarked some of our favourite pioneering marketer titles below:
1) Digital overlord
Ruling over their kingdom of HTML, it's not hard to imagine how a Website Manager might be seen as the ruling power of all things digital; shaking their fists at orders gone astray and zapping bad feedback into good customer experience where it belongs. Webmasters and E-commerce Directors are truly the masters of the digital hemisphere.
2) Dream alchemist
This seemingly fantastical job title might at other companies be called the more straightforward Head of Creative or Lead Designer. Favoured by tech start-ups, this could be seen to represent both the company's aspirations, as well as its hopes to fulfill the dreams of its growing base of consumers! A pinch of creativity, some finely tuned brand aims and kapow, you have your highly sought after elixir for a successful campaign.
3) Wizard of light bulb moments
Since the success of Harry Potter, any mention of the word 'wizard' gets people buzzing with excitement. That's why this exotic alternative for Marketing Director caught our attention. Could marketers be considered modern day magicians? Using deft sleight-of-hand and well-orchestrated routines to charm their customers.
4) Brand warrior
Slashing through their opponents, these warriors have only one goal: to ensure their brand reigns supreme. With an army of creatives, tacticians and strategists, they fight their way to the hearts and minds of their audience with the sheer determination only a Brand Warrior could muster.
5) Conversation architect
An architect plans, builds and oversees the construction of buildings just as a Digital Marketing Manager plans, builds and oversees brand campaigns. A strong marketing campaign is not just about creating a structured customer journey, but about building a two-way conversation with your consumers, brick-by-brick.
6) Chatter monkey
Some people might get in hot water for tweeting until the cows come home and spending their day at work chin-wagging, but if you work in PR and social media, your job is all about generating conversations, both with consumers and journalists. Love a good natter? Perhaps this is the role for you!
7) Head of chaos
Creativity is a form of controlled chaos, and Head of Chaos is a particularly energetic way of expressing the ferocious brainstorming which goes into creating stand-out campaigns.
8) Thoughtsmith
In some jobs you're required to wear your thinking cap at all times. Getting a brand trending on Twitter or attracting a gaggle of Followers on Instagram requires thought and ingenuity – something you'd ponder every day if you had this gem on your CV.
9) Digital dynamo
A dynamo is an energetic, hardworking person who pushes for change. This powerful job title might just as easily be called Digital Marketing Executive, but would it have the same spark behind it?
10) Social media trailblazer
You can imagine this member of staff packing their trusty backpack of ideas and wandering into the untamed wilderness that is the digital landscape. This affectionate moniker for a Digital Marketing Executive conveys how new and adventure-filled the digital scene is and marks out the employee as a pioneer in their field, exploring new ground with each breakthrough campaign.
And right at the top of our list is Director of the Unexpected, the job title of our very own Joss Davidge. Responsible for ideation, creative technology, strategy, business development, planning and measurement, Joss knows how to create eye-catching experiences that get brands noticed and talked about in both the physical and digital worlds.
If you'd like to see our Director of the Unexpected in action, sign up for our next brand experience masterclass. You can see a list of our upcoming sessions here. {{cta('b23293b4-d542-4ae0-a91d-ef672d68fc8c')}}