Amazon is succeeding at storymaking.
In anticipation of the launch of Amazon's Home of Imagination, Because Global CEO, Sharon Richey spoke to Amazon's Senior Custom Program Manager, Nick Robinson and Senior Emerging Ad Products Manager – Amazon Advertising, Eoghan Blake; about the inspiration behind this ground breaking brand experience.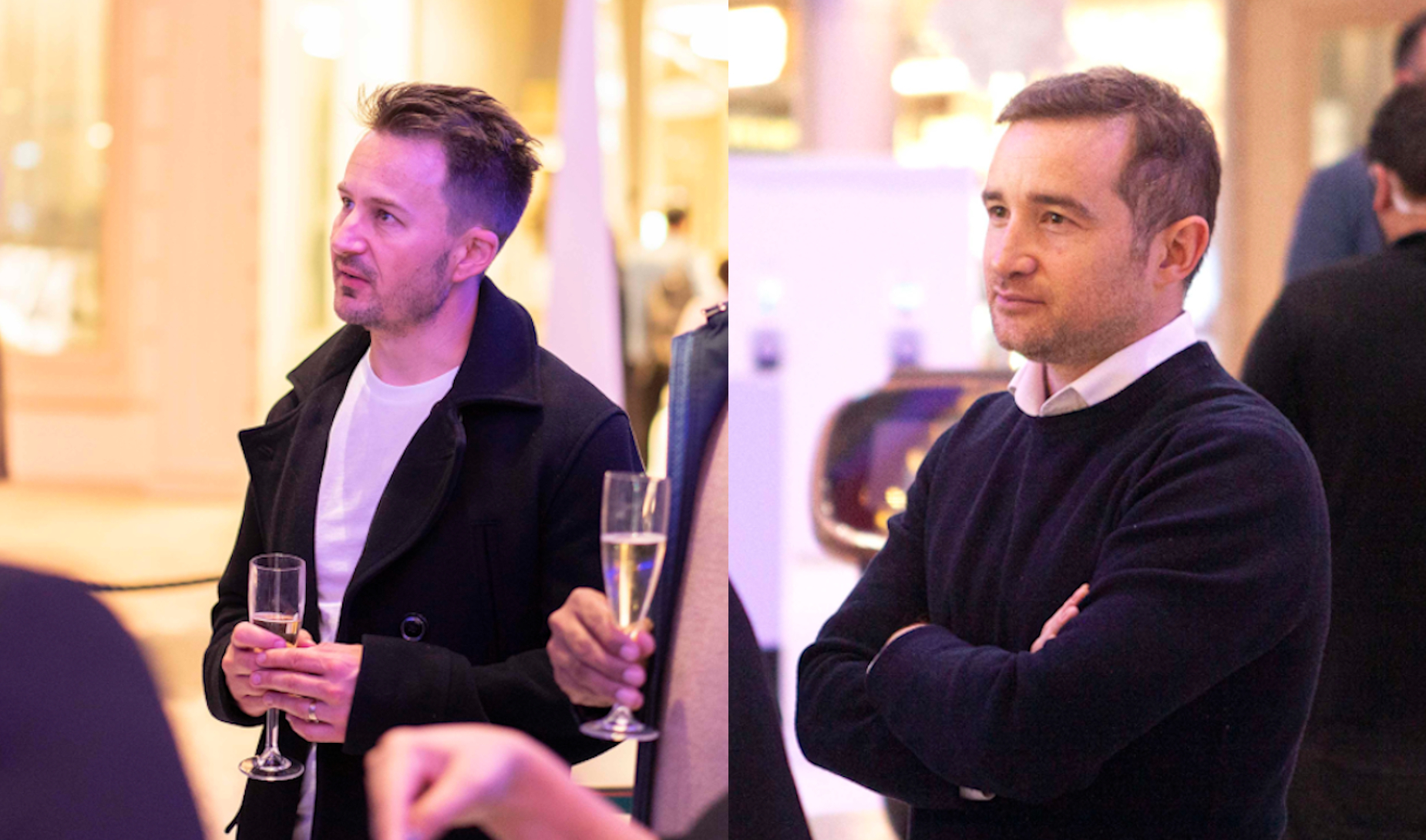 What's it like working for the world's largest and arguably one of the most innovative online retailers?
Nick – It's exciting, it's fast paced and every day is a challenge. We're constantly innovating. There's also a huge focus on changing people's perceptions and getting our customers to see Amazon as a branding hub.
Eoghan – Brilliant customer experiences are our focus, which is why we didn't just want the Home of Imagination to be about storytelling, instead we're using experiential marketing as the way to become a storymaker.
Eoghan, tell us a bit about your role at Amazon.
I work in the emerging ad products team. We look to scale adoption of new ad products of strategic importance to Amazon. My role is to consult to the products team on how to meet our advertiser's needs and also support our sales teams with advertiser engagement. Working with Because enabled us to upskill at pace in experiential.
Nick, Amazon is working with Because on The Home of Imagination, a brand activation designed to educate customers on how Alexa seamlessly integrates with other products. What's the inspiration behind the concept?
There are two main inspiration points. Firstly, everyone knows the product…but few use Alexa to its full capacity. So educating our audience and showcasing the device is key.
Secondly, the idea to bring Alexa to life originated in the US and in the UK we have being inspired to go bigger and better. Our activation has a simple exterior with minimal branding which provides a stark contrast to an interior with seven vibrant and imaginative spaces, each hosted by a different partner brand. The event has also been created with instagrammable moments throughout, and there are heaps of prizes for visitors to win many of the devices on show.
The experience is hosted by Amazon, and powered by Alexa and its partners. Do you both have any top tips to share for other marketers when it comes to leveraging brand partnerships?
Eoghan – I have a handful of tips starting with planning, planning and more planning. You really can't do enough of it, and a proper joined up approach at the outset is key.
At times it felt like we were building the plane whilst we were flying it, trying to leverage the support of internal partners. We initially created a 3 page plan outlining our idea. We then set up meetings and spent the first 20 mins simply reading through the concept together, before then discussing the plan point by point. This we found was a great way of generating new thinking and helping us refine the concept.
Another critical consideration is timing. With multiple parties involved timing becomes complex as getting everyone onto the same page naturally takes longer than envisaged at the outset. The team at Because were a great support in helping us hit timelines. Our learning would be to get Because involved earlier including the pitch stage as a valuable support resource.
Immersive tech naturally sits at the very centre of the Amazon Home of Imagination experience. What should visitors expect to see as they move from room to room?
Nick – Think along the lines of 'Alice in Wonderland' meets the everyday. For example Fitbit is the main title sponsor and an art installation sits at the epicentre of the experience and brings to life how Alexa & Fitbit integrate seamlessly within the home. Not only is the art piece beautiful to look, it's also functional.
Eoghan – I'm particularly excited to see the dazzling garage with the Mercedes Benz A-Class taking centre stage within it. Partnering with a big name automotive brand shows we've gone (as Nick says), bigger and better in our mission to educate users on Alexa. We also have an Inspiration Kitchen, Amazon's Inspiration Kitchen, the Philips Hue Infinity Garden, an Osmo Treehouse, an OMRON Ethereal Bedroom and a Drayton 4D Living Room. Combined it's a really unique setup.
Are there any smart techniques to get the online experience?
Eoghan – We've built content throughout the experience that people will want to share online. And the competitions encourage people to share their content online using the #alexaHOI on social media platforms.
Westfield London is doing their own promotion of the event (which Because was able to negotiate on our behalf). We will have a landing page at Amazon Advertising to promote the event whilst it's live and we're also giving away a Kutchenhaus Kitchen which will be great. Again that's down to Gemma at Because…and her powers of negotiation. Alongside all this we'll have a treasure truck team promoting the event at tube stations nearby.
Overall there are lots of moving parts to the brand experience and given this is year one of the event in the UK, at the wash-up meeting, in typical Amazon style we'll look at what we can improve on (as hard as this may be) for next year.
Quick Fire Questions
1) Best character traits for the workplace…
Nick – Humorous, hard-working and someone who earns trust. Also, people who are solution orientated.
Eoghan – Positive attitude, bias for action and an open communication style. Doing things face to face is important. Don't expect to build great working relationships via email alone.
2) Best Alexa speaker…
Nick – Echo Plus. The speaker is ridiculously good.
Eoghan – Echo Studio (available to view for the first time ever at the Home of Imagination).
3) I often use Alexa for…
Nick – I use it for Spotify and my family uses Drop In a lot e.g. it's a great home intercom system and we can tell the kids when it's dinner time, bath time, etc.
Eoghan – My wife adds to the shopping list at home and it then appears on my Alexa App so I can grab things on my way home (which makes a happy household).